We're proud to announce that Soul Box, our new game for mobile devices , is now available in Canada, Poland, France, Italy, Germany, Denmark, Norway, Sweden, United Kingdom and Singapore on the Google Play and AppStore.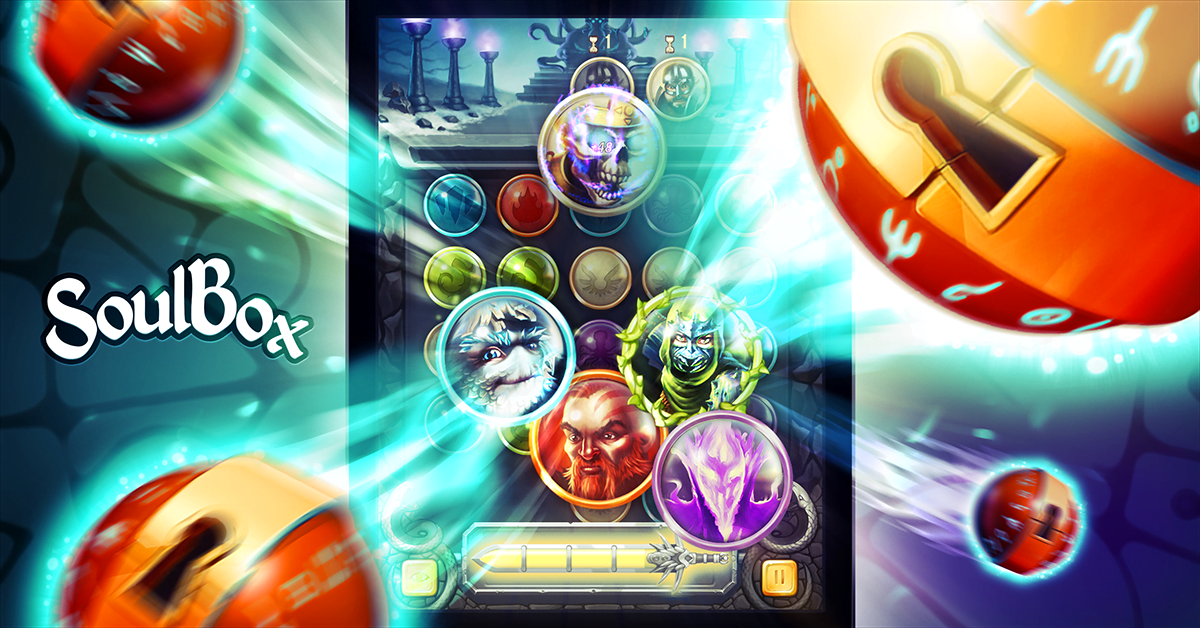 What makes Soul Box unique is the combination of Match-3 genre with fantasy RPG. If that is not convincing enough, add to that 20 levels based in three different worlds, over 200 heroes that you can evolve, challenging campaigns and 2 game modes!
The game is being constantly improved, the Soul Box Team keeps adding new chapters and heroes, while our Marketing Department is testing various ways of promoting the game. Even the process of creating screenshots for the AppStore is complex and takes a lot of time and changes. You can read all about it HERE.
But let's not mince words, the trailer speaks for itself:
You can download the game for FREE form the AppStore or Google Play.