Have you ever wondered how mobile games are created? Which skills and what mindsets drive the production of the most downloaded apps? Is a game developer's job more exciting than other programming work? With instant feedback from the players and infinite A/B testing, joining a team working on a new hobby game is a real adventure. Meet the Hunting Clash team.
First, let me give you a little introduction. Hunting Clash is one of our new products – it had its global launch in late 2020. It's a hunting game that followed our previous best-seller, Fishing Clash. Currently, it has over 20 million downloads and ranks in 152nd place in the Google Play store. The game still has a lot of room for enhancement – which stands for experimenting and creativity to game developers.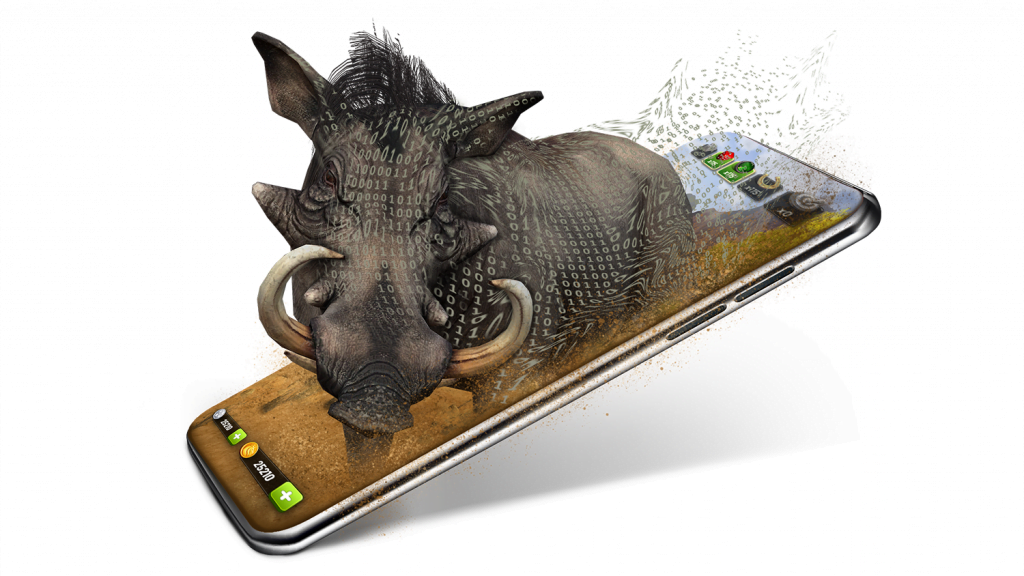 A young and dynamic product
First, let's take a look at the product itself. It's relatively new, yet features advanced business solutions. With outstanding Business Intelligence architecture, efficient marketing, and advanced A/B testing, the game's success pushes the team to explore and improve every single day.
At first glance, our product may not sound too exciting since it's a hunting game. But in reality, the moment of the shot itself is just a tiny element of the whole structure and story. Locations, game mechanics, weapon selection: it all creates a giant and exciting sandbox. A technological playground, where we not only upskill but also have lots of fun. – explains Paweł Paliński, UI Designer. 
Learning from each other
The team works in short and quick iterations, making small but optimal steps by relying a lot on A/B testing tools. Raising the KPI by 2% or 1% is worth the speedy and detail-oriented work.
Wojciech Niewiadomski, LiveOps Designer: – In LiveOps, there is a lot of instant feedback you get from players, which is not limited to the comments they send us. Once we implement new elements and changes occur, the players interact, and we receive immediate information on how many users participated in the in-game event, how long they were engaged, and how well they completed certain tasks. We get to compare our idea of how they will behave with how they react in reality. The feedback loop is very short, which forces us to develop quickly.
Other key success elements are automation and past experiences, which allow the team to offer new solutions to players (instead of testing everything by hand). Knowledge-sharing between teams is critical for continuous improvement, avoiding mistakes of others, and boosting a creative approach to challenges. Teams work independently yet together, and such a mix of autonomy and learning is certainly a good practice at Ten Square Games.
Multidisciplinary style of work
The Hunting Clash teams – yes, there are many smaller product groups working on the game simultaneously – are responsible for the outcome. To get the best of it, to deliver players the best experience for people involved in different stages of the production process, they have to understand each other, recognize the value of every input and keep in mind a broader business viewpoint. There is no space for individual ego in the team. You can't just code and ignore the rest. Especially when looking from a business perspective, not only the number of downloads and user experiences matter but also sales results. In the free-to-play sector, the users decide on the revenue. It is generated from their willingness to engage in the game.
Who is a perfect fit?
What kind of mindset makes you a perfect match with the workstyle at Ten Square Games?
Someone curious to understand how the whole mechanism and game life-cycle works. A person who likes investigating and finding out why and how one element impacts the whole concept. You should be someone who does not get discouraged quickly because of errors. They happen, and we focus on solving them fast – says Mateusz Wojtanowicz, Frontend Developer.
Our teams are independent, adds Damian Dudek, Senior Backend Developer – Ten Square Games is not a corporation where the goal is unclear and end-customers unknown. We are the opposite. Whatever we create – whether it's new content, a feature or an animal, it concerns millions of players. We get feedback directly from the users, and we are constantly being encouraged to take matters into our own hands. Having such freedom, we work even harder because the fun and experience of millions of gamers depend on us.
Aleksandra Balińska, LiveOps Team Leader, concludes – In the Hunting Clash team, we highly value people and their view on different aspects. It's a very creative environment that allows me to develop as a human and a specialist. We get a lot of opportunities to expand our knowledge and understanding of the industry. We also have room to react and put that knowledge into practice. Every team member can influence the vision of the product we create. It's an excellent environment for people who want to take ownership of the goals we set. Finding solutions is an exciting and satisfying process that involves many experts in different fields. Hunting Clash is a great example that work can be interesting, fun and conducive to personal development.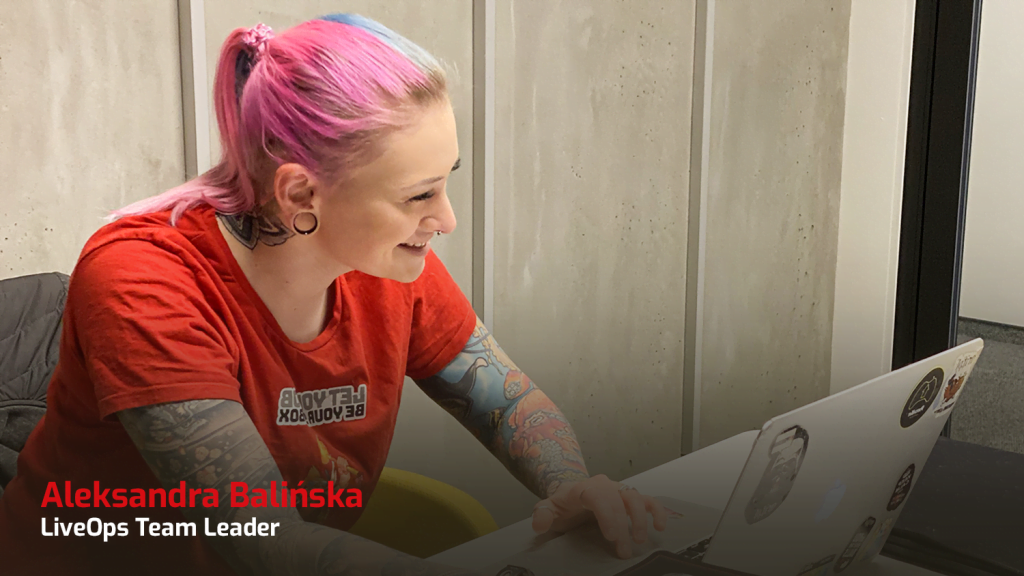 So, do you like how we work? Share our story with your friends who are fond of an agile and creative environment. And if you are planning career development, there is no better time to join our product teams than now – for the game is rapidly developing. New content, new features, new events and modes. Dare to explore? See all open positions.