The Undead Clash is an international team that counts almost 40 people. When creating the title, our idea was to combine the best of TSG with the knowledge and experience of experts from other areas of the gaming industry.
Undead Clash is a game that takes the formula known from TSG hit games Fishing and Hunting Clash and adds intense zombie combat into the mix. Currently soft launched, the game is slowly being prepared for its global premiere.

"When creating Undead Clash, we use many solutions we've developed in other TSG products, so we have good foundations, but we're also creating brand new ideas," Cieszysława Tichonow, Lead Producer, explains.

The team uses that approach to develop the game in three streams. The Product streams are called Zombieland and Fast&Furious, while the art stream is called Rave from the Grave. This setup ensures a better communication flow and allows each team to focus and channel their creativity into their tasks. The product teams develop new features and take care of the game's mechanics, while the art team is responsible for creating zombies, locations, and weapons to be used in the game.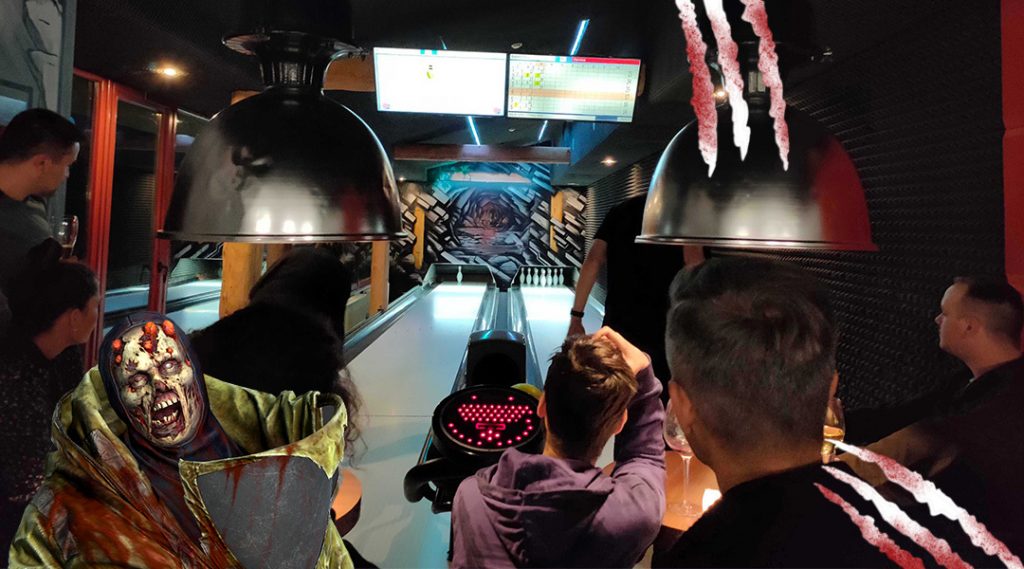 Raving Art
Rave from the Grave is Undead Clash's art team. Their animators, 2D, 3D, and Technical artists are responsible for creating the visual aspect of Undead Clash—Zombies, characters, locations, weapons, they've got it all. Where do they draw their inspiration?
"We don't just make any zombies; we focus on ideas from the 70s and 80s instead of the modern, 21st-century type of zombie. In a world filled with sprinting, agile undead, we want to go back to the classic, menacing zombies inspired by George Romero's work and give them a modern twist," Juan Pardo Calderon, Lead Artist, answers.
"Working on the zombies is entertaining because, with no storyline to follow, we can really go crazy with our designs and add some supernatural, mythical, and magical elements to the mix. We basically create monsters, and the more diverse they are, the better." Artur Wiernicki, Senior Concept Artist, adds.
The whole process starts out with a concept artist who comes up with new designs, which are then consulted with designers to see how they fit in the game.

"We're a democratic team. Anyone can give their feedback, and we'll take it into account while planning our content. No matter whether you're an artist or a tester, your feedback is welcome," Artur explains.

Once the content is planned, 3D Artists get to work on modeling the zombies, while Environmental Artists create the new locations.

"I would say our process is closer to that of an AA-standard game than a mobile game; this helps our work become more exciting and sets us apart from other mobile games. The fact that we have a Producer in our team also helps us keep things organized and lets me focus on the quality of the art." Juan adds.

As of right now, the team created around 50 characters in five locations and looking forward to more as the game approaches its launch.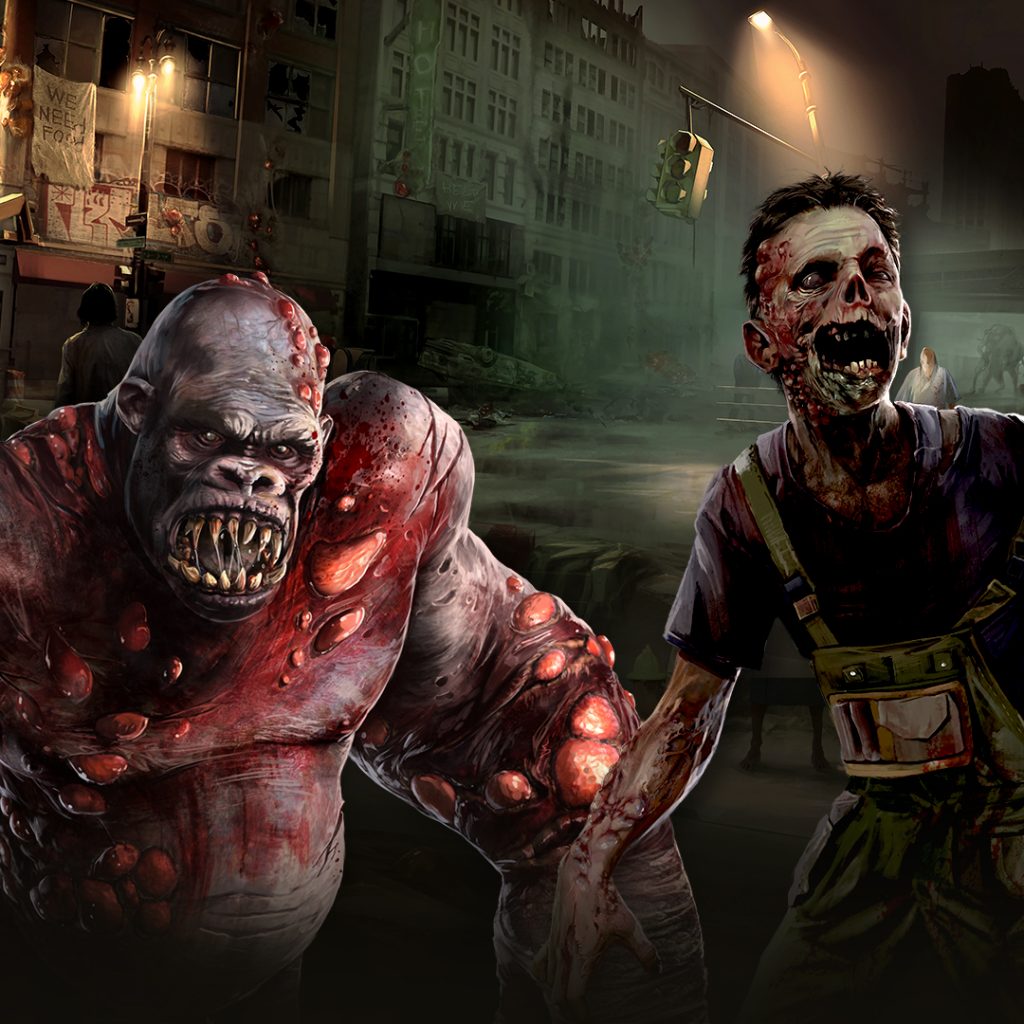 Welcome to Zombieland
We're a remote-first team. Since we have UI/UX designers, backend and frontend developers, and testers on board, we're able to develop features independently from other teams," Krzysztof Samborowski, Zombieland's Product Manager, says.
What makes Zombieland unique is that most of its members are working on their first TSG product.

"The fact that our team is relatively new to the TSG formula means that it can add some twists to the recipe that makes Hunting Clash and Fishing Clash successful. We look at what works in those games and then see how we can evolve it into something new and unique. In a way, we're discovering the product ourselves as we try to bring something that will satisfy our players and the market." Samborowski adds

The team is currently working on making the gameplay loop better, creating the foundations for LiveOps events, as well as the Starline system, featuring unique progression mechanics, as well as helping the players make their first steps in the game.

"We decided to create Starline to replace the leveling system you might know from our other clash games with a system based on collecting Progress Stars which unlock new levels," Krzysztof explains. "On top of that, in order to introduce players to the game, we're planning to add a few comic panels showing them the world and lore of our game to make their first experience with the game one-of-a-kind and memorable. We can't wait to see their response," Samborowski adds.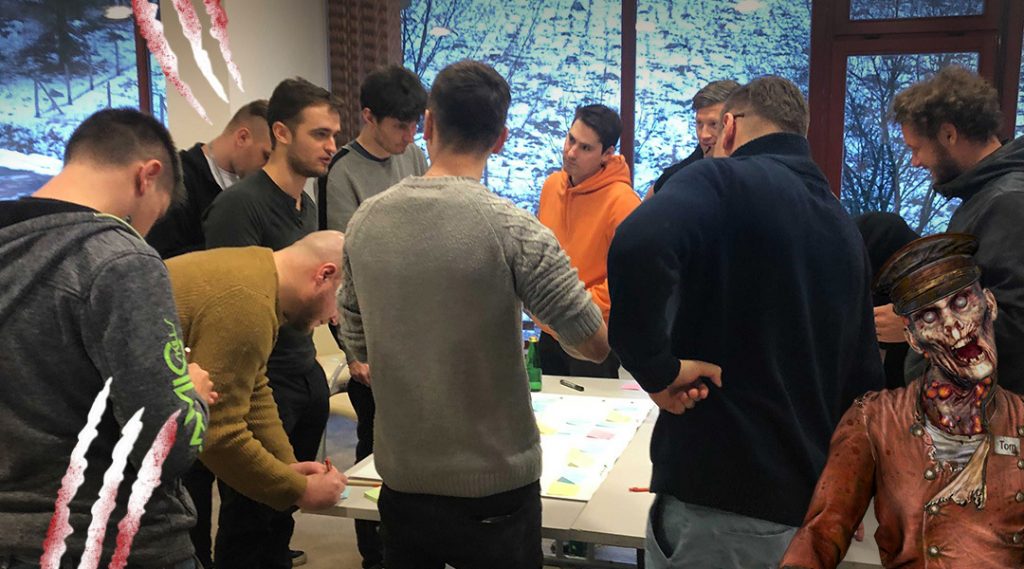 Speed and Efficiency
Fast&Furious, Undead Clash's other product team, has similar goals but different methods of work.

"We call ourselves Fast&Furious because we're working in a constant stream rather than smaller sprints. Most of us live in and around Wrocław, so we work from the office, allowing us to take a bit of a different approach," Michał Szurma, Fast&Furious' Product Manager, explains.
Made up of developers, designers, and testers, the team works on… basically anything that needs to be worked on. Their current focus is building the weapon and shooting system to be more responsive and fun for the players.

"Many of us worked on our other clashes, and we want to combine that knowledge with a new approach that will make Undead Clash really stand out. The weapon system is both an evolution and a revolution in many ways—it builds on what we know while introducing completely new aspects to it," Michał adds.
In addition to the shooting system, the team is reworking the in-game shop and working on a Duels system.
"We're a team of experts, and we're constantly coming up with new ideas in our midst. It's an awesome feeling to see new ideas emerge organically from anyone who has them. Working in this environment is an amazing experience," Szurma says.
Prepare for Lift-Off
With Undead Clash approaching full launch, the teams must ensure that the product will have what it takes to become another TSG global success.
"The biggest challenge is ensuring that everything runs on time. Everything else is just creative fun." Juan summarizes
Undead Clash team is multicultural and spread throughout multiple locations. It doesn't stop them from integrating and socializing when all of the members travel to Wrocław, TSG headquarters.
Apply and join this fantastic team!