Our first fishing simulator, Let's Fish, started its journey on the Polish social media platform Nasza Klasa and saw 70 million players. Today, our fishing and hunting sims are played by millions of players from all around the world, but we we didn't say the last word in the area of mobile gaming. Who are the players who love our fishing and hunting simulators? Wojciech Gattner, our Chief Product Strategy answers this and other questions in an interview that appeared on the Forbes.pl on September 8, 2022.
"They convinced millions of people to fish on their phones. This Polish studio knows how to turn mobile games into a profitable business"
Fishing Clash and Hunting Clash are mobile game phenomena. According to App Annie, 14 million users installed the former, making it the most popular mobile game in the genre. Hunting Clash is also getting excellent results, with over eight million players installing the game over the same period.
Many people wrongly associate video games with children and youth; however, Ten Square Games' products show they're also a massive market aimed at older players with larger disposable incomes. 84% of Fishing Clash players are men aged 35-54, while Hunting Clash's average player age is 44. Both games are popular in the United States, but the Polish developers are also conquering new markets, including China. Who are the people fishing and hunting on their smartphones? They're primarily real-life nature lovers whose primary hobby is often fishing or hunting. The average player is often family-oriented and traditional. They enjoy the social aspect of the games—clans and competition. Their primary motivation is progression and mastery—achieving the highest scores compared to other players.
Ten Square Games not only knows how to attract the players in front of their screens but also how to monetize their games which are Free-to-Play; players can install and play the game for free, but to make the game more accessible and improve their achievements, they can invest in additional virtual items and bonuses. Fishing Clash earns around 10 million dollars monthly, over five times more than their most significant competitor. In comparison, Hunting Clash makes roughly four million dollars every month, twice the result of its largest competitor.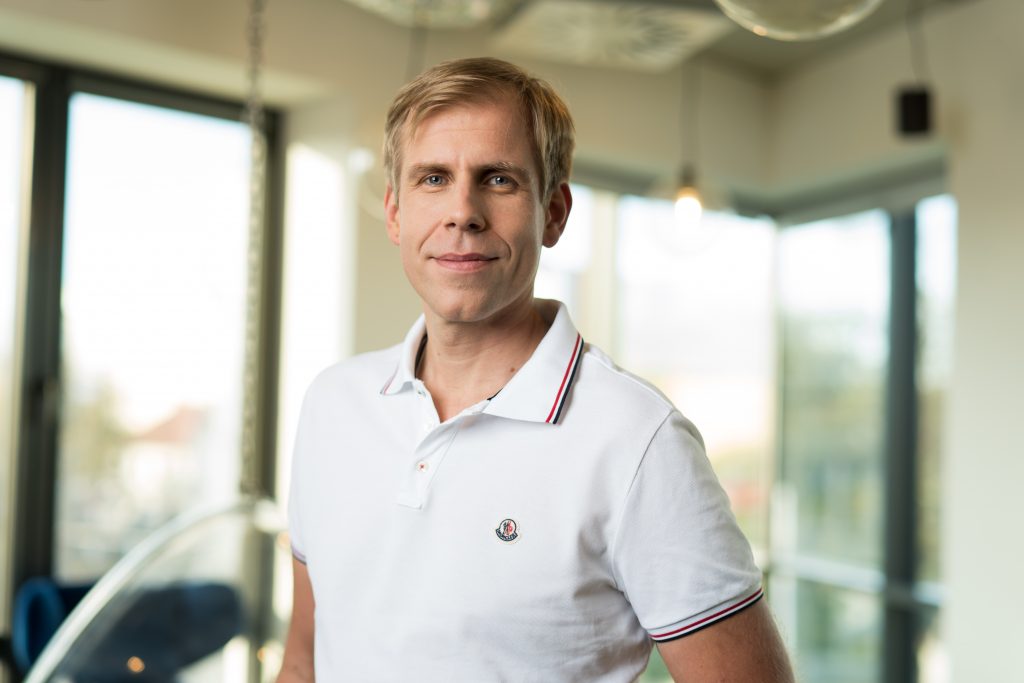 What makes people play fishing or hunting sims, given that most have similar hobbies in real life? Is that because they want to spend more time on their passions, or is it something else?
Wojciech Gattner, Chief Product Strategy at Ten Square Games: Both games are created with everyone in mind, not just for anglers and hunters, but the truth is that a lot of FC players, around 60% to be exact, are anglers. For them, the game is an extension of their hobbies to smartphones, allowing them to fish wherever they may be—on their way to work, waiting for the doctor, or on their couch. Moreover, our data tells us that our most active users fish in real-life.
Regarding HC, we have far fewer real-life hunters, with 36% of our players hunting in real life. This is because fishing is a more popular hobby, with a lower entry threshold than hunting, mainly in terms of the formal requirements and easier access to equipment. Our other players are mostly shooter fans. When it comes to people playing games like this on PC or consoles, HC is often a break from titles that require a lot of time. Our games are also often played by folks who aren't the best at player-vs-player combat but want to try their hand in sniper shooting or gallery shooting games, where the player has a single task and precision is what matters, with time spent on picking your gear, equipment and making strategic choices, winning and receiving prizes.
Fishing Clash and Hunting Clash are popular primarily in the United States. What does the situation look like in Poland? Are they also popular here?
WG: Polish players enjoy playing both titles and the competitive aspect of our games. When it comes to the number of players, there are more of them in the US, but analyzing our market penetration per smartphone user, we don't see too many differences, and our player rate looks similar in Poland, South Korea, South Africa, Brazil, Italy or Australia.
Fishing Clash isn't just the most popular game in its category, but it's also one of the highest-grossing titles in the Google Play Store–what kind of purchases can players make in the game, and which are the most popular? In other words—what does the company make the most money on?
WG: FC's popularity, including its revenues, stems from our approach to the title. We are the most popular fishing title, but when comparing FC and HC to others, we think of them more broadly as sports games and compare ourselves to Tennis Clash, Golf Clash, or 8 Ball Pool. Thanks to that approach, we considered the competitive and sporting aspects of angling from the get-go as a potential money-maker. That's why our games allow our players to show off the fish they caught and how much it weighed, motivating them to play. I can even half-seriously risk saying that FC is the only platform that allows people to post believable fishing achievements.

What's also important are the social aspects of the game—the ability to create clubs or clans, just like in real life, where we often go fishing with friends and compete with them.
When it comes to monetization, both games follow a similar model. We have two main categories of in-game items on which we earn money, equipment, and consumables. In FC, the former will be, e.g., lures, which players can win as prizes, but also acquire through purchasing special chests where the item appears. The higher the lure level, the better your chances of catching a large fish. We also have consumable items that are used up when you fish—power-ups or buffs that, e.g., increase a player's luck, allowing them to catch a rare and big specimen. We also have a third, special category, prizes, which can be gained by, e.g., placing high in an event. They are purely cosmetic with a dash of prestige. You can't buy them; you can only win them, which can be helped by the items from the first two categories.
What are Ten Square Games' plans for the future?
WG: We believe that the "hobby game" niche is future-facing, so we want to maintain our support for our flagship titles, FC and HC, adding new content and events. Additionally, we want to add Fishing Masters to our hobby portfolio, which won't be a substitute for HC, but another, separate title in that category.
We also want to use our clash mechanics in other titles. We're currently working on our first zombie game—Undead Clash. We know that the genre is highly competitive, but we believe our approach will allow us to have another hit game.
We're also looking for new genres and niches, like flight simulators. In 2020, we decided that one of our growth strategies would be mergers and acquisitions. Realizing that strategy, we purchased the Italian RORTOS studio, specializing in productions of this type. We're currently working on Wings of Heroes, a game that should arrive soon. We'll also be continuing to look for other talented teams that we could take over.
Fishing Clash appeared on the Chinese market last year—how are you doing there? Are you planning further expansion in that direction, or are Western markets your main priority?
WG: The Chinese market is highly fragmented, but FC is arriving in more and more stores. We're happy to have our first game in China and to be building a relationship with our Chinese partner, Netease. Thanks to that, we're gaining priceless know-how related to the needs of Chinese players. We learn, iterate and grow. We're also constantly working on improving the game, adding new functionalities and content. The most important thing is that we have a license and are present in China, which helps us feel the heartbeat of that market. We believe that being in a market with that kind of potential will improve our results in the future.