Some of us are true geeks (well ok, we all are) and visited GIC – Game Industry Conference, a conference accompanying Poznan Game Arena, the biggest event of the kind in this part of Europe. So yeah, we're devoted to our work. The event turned out to be a great experience. Here's some recap to make you jealous 😉
In short – there were a lot of representatives from AAA game producers, software companies and indie studios, as well as something to please the eye – cosplayers and huge inflatable Mario! For the sentimental people the organizers prepared stalls with Commodore and Atari consoles with some ancient games on them. And of course we did play them!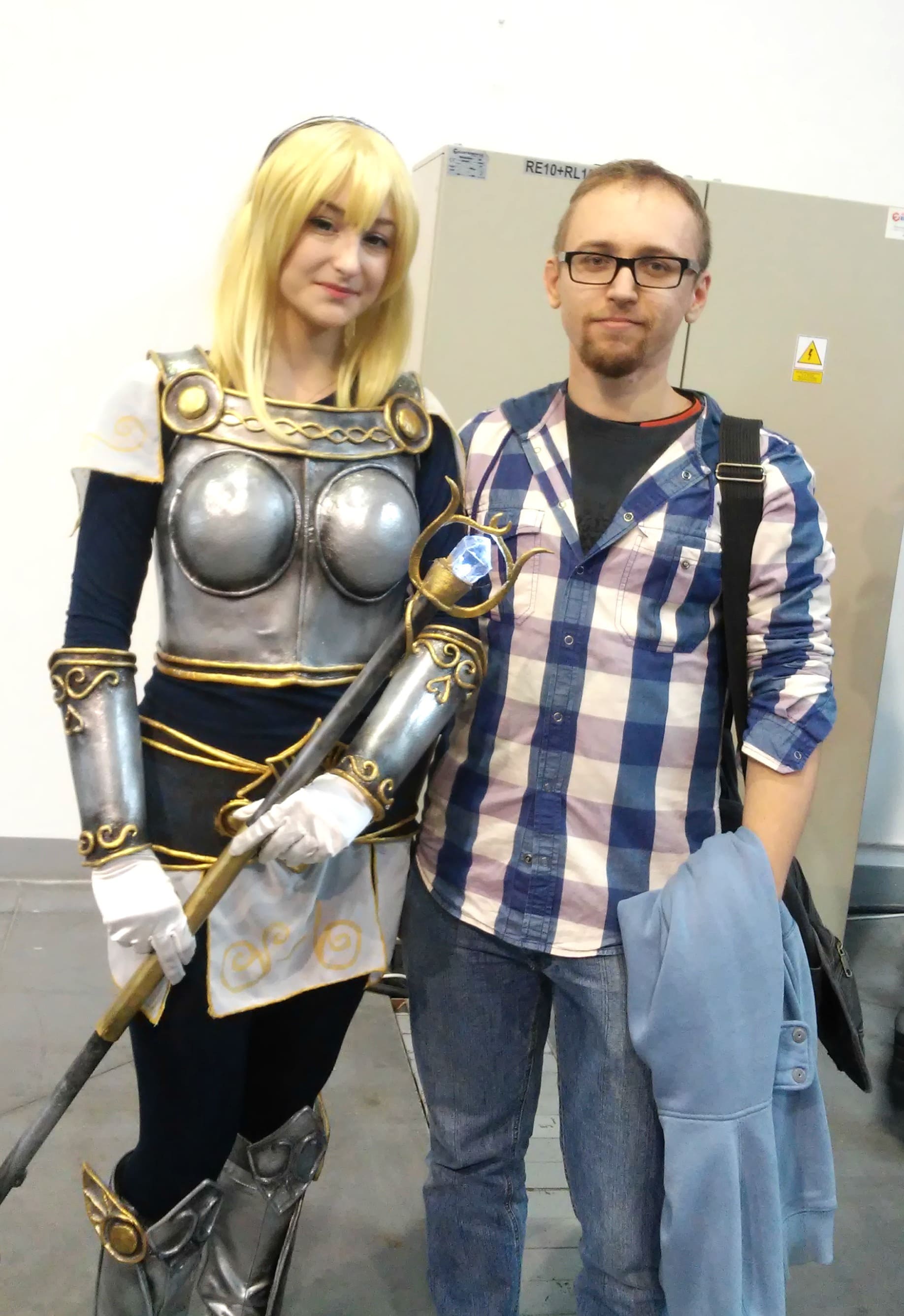 But there were also a lot of possibilities for gaining some knowledge, as the 3-day Game Industry Conference offered a vast array of lectures, workshops and panel discussions. Many prominents game development companies shared their know-how with the participants. Here's just some small sample of what we attended:
A case study on how to transform Rayman from console to mobile (Rayman Adventures is coming to mobile this year!)

A talk about women as hardcore players – although they often play 5 hours a day, they don't consider themselves to be players – how to make games for such a group

Special effects in games, blow-ups, easter eggs,- how they make the game rememberable

Game balance without a spread sheet? Yep, there was a lecture about an intuitive balance – is that even a thing? 😉

How to create dialogues in the AAA games.
We got to meet the most popular Polish indie developer – Sos Sosowski, who explained what to avoid while creating a game. We could plus to hear some more big companies, including Techland (Dying Light!) and CDProjekt Red (The Witcher) with some talks about AI and the game balance.
Long story short, PGA and GIC are full of fun, knowledge and prominent game dev veterans. All gaming enthusiasts should strongly consider coming to Poznań next year!