When I started working at TSG, Michał Kucharski, the Head of Project Managers, promised me that it would be… difficult. (And he kept his word.). I decided to start with difficulties since this post is dedicated to one of the values of TSG, which is "Own it". Well, taking ownership is the skill that allows everyone, including me, to approach difficulties as challenges. How does it work in practice? Keep reading to find out.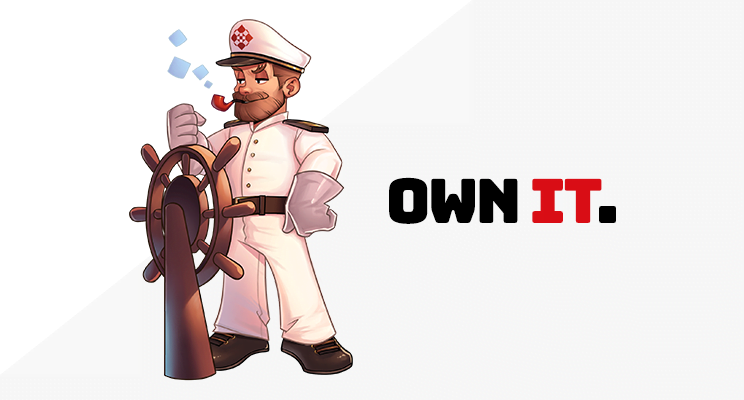 Trusting the expert
I decided to treat difficulties as opportunities to utilize my skills, e.g. of implementing Agile solutions and streamlining processes – in order to make a team's workflow better. I wanted to solve colleagues' problems so that they could release more of their creativity and potential. Being hired for the role I was trusted to be an expert in my field and my approach was acknowledged. It already felt like TSG was following the famous credo of Steve Jobs, who said that "it doesn't make sense to hire smart people and then keep telling them what to do". You need to believe in your employees' abilities and attitude of getting things done. This is them owning it.
Patient guidance
Trust, responsibility and self-reliance are qualities that need time to grow. So you need to support people by providing them guidance and patience. It is a bit like when teaching kids how to use a bike. They won't immediately jump and ride on a two-wheeler. You have to teach them how to maneuver safely and, at the same time, let them occasionally fall – for we learn best from our mistakes. Holding the handlebars for them might make it easier for a child, but then they will never really ride by themselves. Owning it leaves room for mistakes. Now and then we will stumble, but we will also learn. Every time.
No micromanagement
Patient guidance doesn't mean micromanagement. When you do it, you are simply not giving your team members the opportunity to prove themselves. It can be effective up to a certain point – e.g. when you build something from the scratch with junior colleagues and instructions come handy. In case of developing a world-class game, you don't have any manual. So if you want to manage everything, you won't have enough time for anything.
Finding the right match
Good leader develops his team. And a part of my job is to find the right roles for the right people so that their talents can be used in the most optimal way. I am interested in matching skills with challenges, because of one of my strengths, called Maximizer. I learnt about it after completing the Gallup Institute test called The Strengths Finder. It confirmed that I look for what others are best at. Having TSG trusting me and with strong support from our HR team, I implemented this professional development tool in my team. It made people understand themselves more and I was able to allocate talents properly.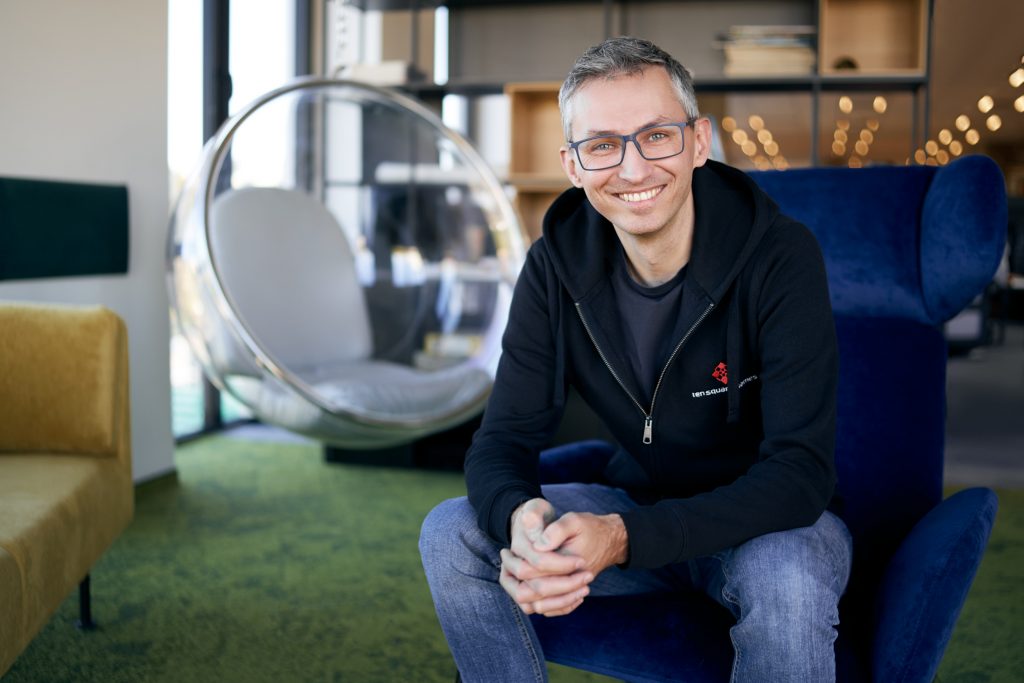 The risks
Those who come from larger companies sometimes find it hard to believe that they can work without instant and direct control, making their own decisions. Sometimes they don't even feel comfortable changing their habits. So not everyone finds themselves in this ownership framework. Handing the ownership to employees might also be problematic for some managers. It means agreeing on the outcome different from the one you had in mind. That is sometimes not easy to agree on.
Key takeaways
In conclusion, owning it at Ten Square Games is an approach where we look for solutions instead of telling people what to do. You get much more efficient team-mates when they do what they love. Everyone wants to be good at their jobs, so you just work on diagnosing their talents and unleashing their potential. Just how a leader should.