During the semiannual Ten Square Games couch talk, I was asked to talk about one of Ten Square Games' key values. Recently we went through redefining company values to make them more fitting to the way we work, and I had a chance to talk about Growing Together – the one that is very close to me. To tell you what it means to me – growing together, I have to go back to my beginnings at Ten Square Games.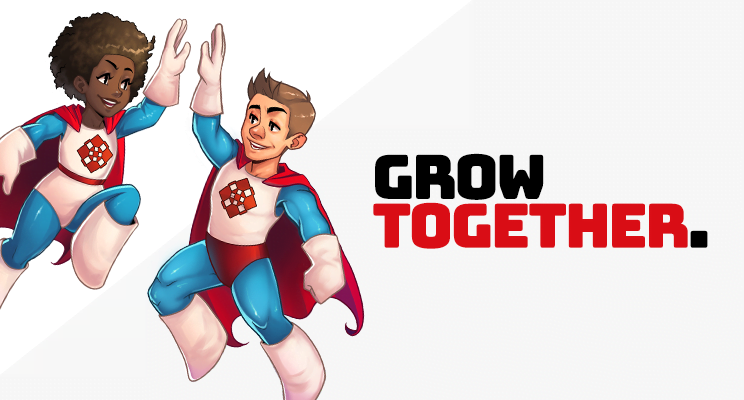 Three (and a half) years ago, I joined the company as a tester. I liked my job because while testing games, I always had new ideas on improving them or making changes that would make it more enjoyable. I often shared my thoughts with game designers, and they were very open to this feedback. Of course, not all my ideas were introduced, but it really didn't matter. The most important for me was the opportunity to discuss making things better, whether it is possible and how it could be introduced.
And then the breaking point came – TSG employees organized a local event within Global Game Jam that I attended. When we fixed teams, I became so involved in the process that I helped the team define the idea and put it in a designer framework. I think that everyone was satisfied with my proactive approach as it helped us work together as a team. I can recall that I was so excited to make a game that I pretty much took this project's leadership. The game title was "Fat Lion goes into space." The game's main character was a lion from the logo of Fat Lion Games, who protected the fish. The aliens tried to abduct the fish from the pond, and then the action moved into space. We had the most fun hiding in the easter eggs game related to the company;)
After this event, I got feedback from my colleagues that I have a game designer's makings, which was super motivating! One of my teammates – Jakub Judycki, also motivated me by sharing his knowledge, interesting articles and showing me general direction in the game development field.
The opportunity to design a game came shortly after the memorable game jam, as Ten Square Games started a new match3 game project. Lead Game Designer – Rafał Vogt asked me to join his team and divide my work between testing and designing. That was a challenge but also a great opportunity! Rafał helped me in many ways, but the most valuable tip I got from him was that if I need anything – advice, solution, or just someone else's expertise, all I need to do is find the right person, set a meeting, and I'll get it. It may seem obvious, but not everyone is aware of it at the beginning of their professional career.
What stops people from asking for help may be a fear – that the question may seem foolish or that my problem is not important enough to bother someone. But it doesn't work that way at TSG, here it's not worth being afraid, it's better to be proactive with questions. The first step in our professional development is being aware that our designs will never be perfect. Striving for perfection requires the exchange of knowledge, experiences, and getting different points of view. I have also learned that no one will give me answers on a tray, but only as we exchange hints and look for solutions, share the knowledge we can really "grow together" – and strive for the best game, product, or work quality.
But besides knowledge sharing at Ten Square Games, there are many more opportunities for "growing together," such as periodically organized internal meetings such as GD Community of Practice, open (for public) sprint reviews, or internal curses. Here at the company, we have many opportunities to see what the other teams are working on and learn from each other. We also have several channels dedicated to various areas of game development on our slack, ranging from developers through designers, graphic designers and ending with marketing. Anyone can join them, regardless of their discipline, and what's more, they can always ask for advice there.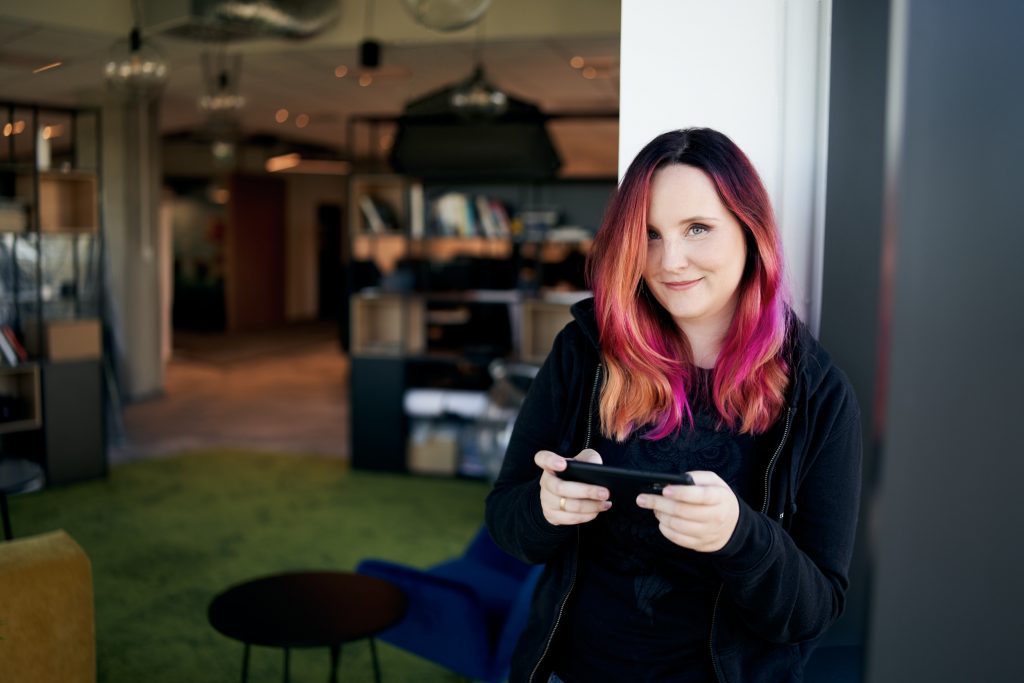 As a Game Designer, I was born and raised at TSG. The company culture was the base that allowed for my career development and personal growth. I often looked for advice, and everyone I asked, sooner or later, found time for me. And this is something I will never forget because this is the essence of growing together. That is why whether I have the occasion, I always share my experience with others because this is the work culture at TSG.
As I was growing, TSG was also evolving. When I joined the company, there were around 150 people on board, and in the last two years, Ten Square Games doubled this number and strengthened its ranks with world-class gamdev experts. So, sharing knowledge reached a new expert-level now. And I have the strong feeling the best is still ahead of us. With the "grow together" attitude, I'm sure that we are on the way to the greatest games.