In 2020, Ten Square Games joined the United Nations Global Compact Initiative, a program uniting businesses in a pledge to promote human rights and sustainability in their organizations.
By joining the initiative, we pledged. A pledge to help make the planet a better place to live. A pledge that we took seriously.
In March 2021, we celebrated World Water Day by launching an in-game event in Fishing Clash that allowed us to raise around 50,000 USD for Healthy Seas, an initiative working to remove waste from the seas.
However, an in-game event wasn't where our work towards sustainability ended. We knew we could take the gamification elements we used to involve our players and turn them up to 11 internally. And we did just that.
Gamifying better habits
The Eco League was an internal competition in which our team members competed to see who can plant the most trees by learning green habits and completing eco tasks.
The team took part in various challenges throughout two rounds held in April and May. We divided the challenges into three categories:
1. Habits – Contestants were tasked with creating shopping lists to avoid buying food that would later be wasted, switching from cars to other modes of transport, waste segregation, power saving, using multiple-use grocery bags, or limiting meat in their diets.
2. Challenges – Among others, these challenges included crafting eco-bags, preparing vegetarian meals, isotonic drinks, and even cleaning products and probiotics, as well as planting a mini-garden.
3. Knowledge – This section required our contestants to answer questions about various eco topics, ranging from waste segregation to the impact of palm oil on the environment.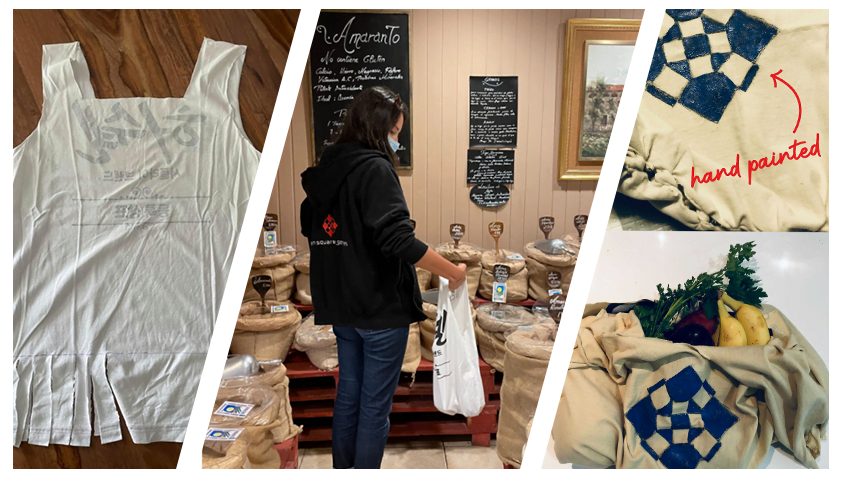 Every completed task scored Eco Points for the contestants and scoring 75 Eco Points meant another tree would be planted in their name by Ten Square Games. Everyone participating in the challenge could track their progress and position on the leaderboard on a purpose-built platform.
How did they do?
50 contestants took part in the event, collecting 17,271 points in total. We celebrated their efforts by funding the planting a total of 1000 trees, with over 250 of them being planted in honour of individual contestants and their efforts.
What makes us happier than the sheer numbers, though, is the fact that all the contestants were extremely engaged and learned a lot about how they can make their lives more sustainable. If we had one regret, it's that we didn't manage to get more people involved.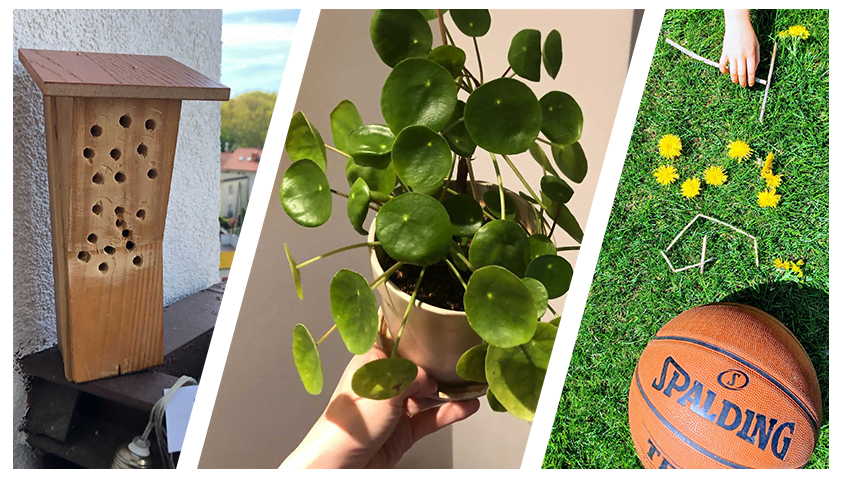 Jan, the winner of the Eco League told us "I wanted to change something in my everyday habits anyway, and the gamified form of Eco League only helped. I completed all 40 tasks, even making my own eco-bag out of a shirt. I'm extremely proud that out of the 1000 trees we planted, 35 were planted by me. That was a prize in and of itself."
We're extremely happy to see Jan say that as… there weren't any prizes up for grabs, other than bragging rights, of course. This ensured that the competition was friendly and the focus was on working to help the planet, instead of a massive grand prize. The Eco League didn't just help our team change their habits, but also helped us in team building in a time of remote work.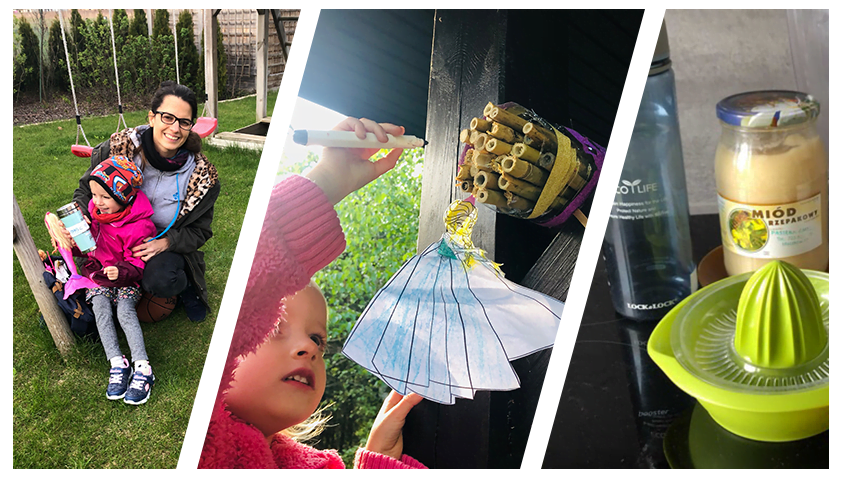 "We create a community that motivates and supports each other while having fun. A common goal brings people together. That common goal was to grow a TSG forest together. We want our company to inspire other organizations to make similar changes so that we all work together towards battling climate change." Olga Ostrowska, CSR manager at Ten Square Games told us.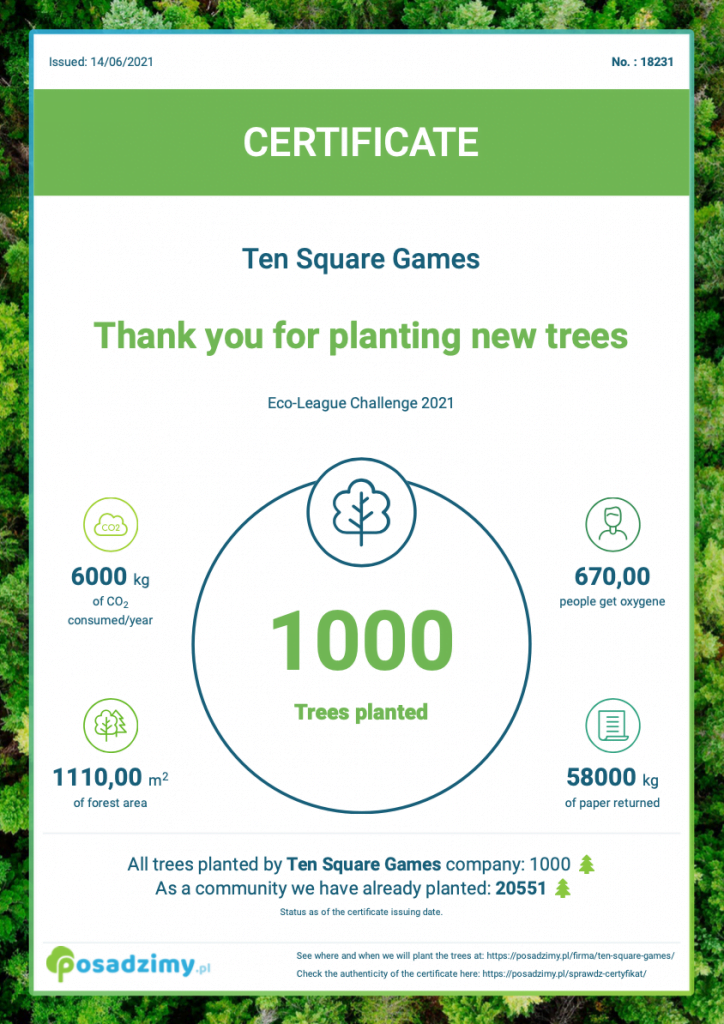 Can't stop now
We loved the Eco League, however, we also know that building a sustainable future for our planet won't be achieved by one-off events. It's a continuous effort, and we believe that the Eco League provided a foundation upon which they can build better habits to keep making the world greener and more sustainable.
On our end, we're not stopping either. We believe that giving back to our communities and protecting the environment isn't just something we do on the side. It's a core part of our identity as a company, and our success wouldn't be complete without it, and we can't wait to give back even more.