This year is special for Ten Square Games for a variety of reasons. The company is celebrating its tenth anniversary and many of its landmark achievements in its corporate journey.
In June this year, three years after we began our efforts, TSG was awarded the licence to launch Fishing Clash in the Chinese market. In July, we acquired the Italian studio RORTOS, expanding our games portfolio to include realistic flight simulators. We have over four hundred people from 17 countries on board, and we keep on growing. All our accomplishments fill us with pride and allow us to be even more committed to solving social problems which are close to our employees, players and the environments in which we operate. Believing in the principle of noblesse oblige, as a strong business, we wish to share our strength with those who need help the most.
Together we can achieve more
That is why we didn't hesitate for one moment when Robert Small, CEO of rival brand Miniclip, invited us to join the GameStars project of the British foundation Make a Wish. Together with Miniclip and other well-known gaming companies – King, Hutch, Codemasters, Stillfront Group, Huuuge Games, Sports Interactive (SI), Fusebox Games, Curve Digital and Venatus – we are granting one hundred wishes of children battling terminal illnesses. To begin with, we donated 100 thousand zlotys to the initiative, but as Ten Square Games likes to go the extra mile, we wanted to do something more.
To stir the hearts
We made contact with the Polish Mam Marzenie (I Have a Dream) Foundation, with which we had the pleasure to carry out a social project some time ago. Not only did this charity undertaking inspire our employees to continue in their efforts, but it was also a great success from a cross-sector collaboration perspective. The project's culminating video, which featured dreams being made a reality by Ten Square Games, including those of teenagers with disabilities, was an extraordinary moment of the company's end of year review. Knowing how much our colleagues were moved by these stories, we have decided to once again invite the Mam Marzenie Foundation to help us make the wishes of children and young people come true.
Precious talents
Olga Ostrowska, our CSR Manager, has organised a fundraiser among TSG employees in the form of an auction full of teamwork and good humour. Each participant could auction their strong point or talent, with the highest bidder winning the bid. Winners then transferred the auctioned amount to the Mam Marzenie Foundation account via Zrzutka.pl.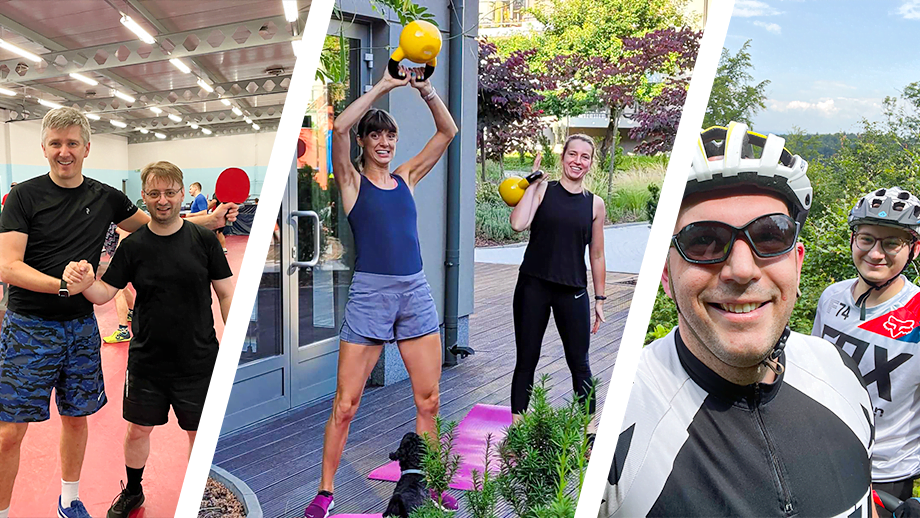 After a week of friendly competition aimed at buying a chance to take part in, among others, a basketball game with the Management Board, a table tennis match, a sailboat cruise, a CrossFit workout, a visit to a climbing wall or a fishing escapade with the creator of Fishing Clash himself, we collected an incredible sum of 52 thousand zlotys! This allowed us to make the dreams of as many as twelve brave young people become a reality, and the old saying stating that "when you share, you multiply" once again was proven to be true.