Last year, Fishing Clash players celebrated World Water Day by fishing for extinct species, with their efforts also resulting in cleaning real oceans. It was our first charity in-game event, and we weren't sure how our players would react to the idea. Well… they did an amazing job, almost doubling the point threshold we've set for our donation, helping us support HealthySeas with a $50k donation, along with a $10k bonus recognizing our players' dedication.
Starting April 18th, Fishing Clash's idyllic Amazon fishery will turn into a more true-to-life representation of the area. Instead of angling for exotic fish, players will instead be catching trash, thus cleaning our virtual riverbed. By cleaning the digital delta, players will also contribute to real-life environmental change, with their community goals being reflected in trees planted by TSG in collaboration with Ecosia as a part of the Green Game Jam organized by Playing for the Planet.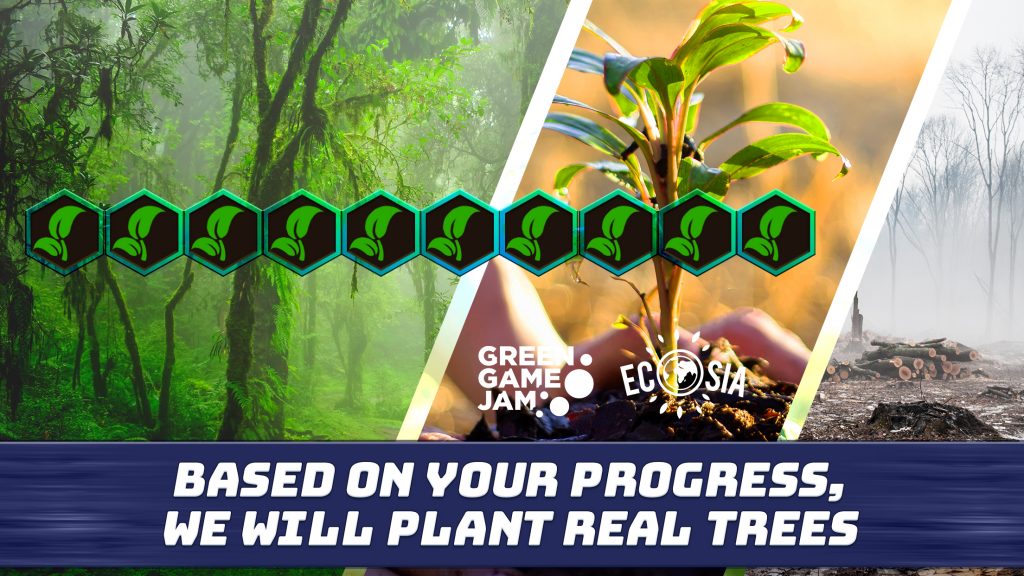 Anglers in other fisheries will also help out in the cleaning of virtual waters, by helping out caught fishes by clearing the litter they're trying to swallow. This, in turn, will reward them with Event Currency that can be used to buy special items.
Players will also be accompanied by three different animals, which will help them visualize the changes to the Amazonian ecosystem. The Jaguar's and Wolly Monkey's numbers have dwindled due to deforestation, while the Maned Wolf has expanded its habitat further north than ever, due to the changes to the terrain surrounding South America's largest river.
Points collected by the players fishing in the Amazon and other fisheries will be turned into a donation of up to $35k USD to Ecosia, a non-profit search engine that allows users to plant trees when surfing the web, giving our players the opportunity to make a real change.
Our project is also our submission to Playing for the Planet's Green Game Jam 2022. We're extremely excited to take on the challenge of building environmental awareness among our player base and we're excited to see what our competition brings to the table.
When the organizers reached out to us, we were thrilled to be the first company based in Poland to be invited to the event uniting gaming companies in an effort to support environmental awareness. This year's theme is forest and food, which is why after considering our options, the forest surrounding the Amazon became the focus of our event.
We're looking forward to seeing how the Game Jam pans out and we can't wait to see how our players react to the new event. If last year is any measure, we're sure that they're going to do great.
Want in on the eco-fun? Download Fishing Clash now and save the virtual environment to help us save our planet!
The event will take place from April 18th to April 25th, 2022.