Hi, I'm Alicja and I'm an art lead at TSG. I'd like to tell you about my journey in the gaming industry, my first steps, and what fascinates me. I'll tell you about the technologies we use, and the process of creating in-game assets. I've collected some memories, thoughts and experiences from my career path in the gaming industry, which has started over 11 years ago. So, let me take you on a little trip down memory lane aka "an artist's life, abridged. :)"
Back in time
My gaming industry journey started over 10 years ago. When I joined TSG, Polish games weren't one of our biggest exports. Sure, the world loved the Witcher, Techland released Dead Island, but nobody thought about mobile games on a massive scale. At the time, I worked as a freelancer, I illustrated books for kids. I received an offer to work full-time as TSG's 2D Artist on Ale Folwark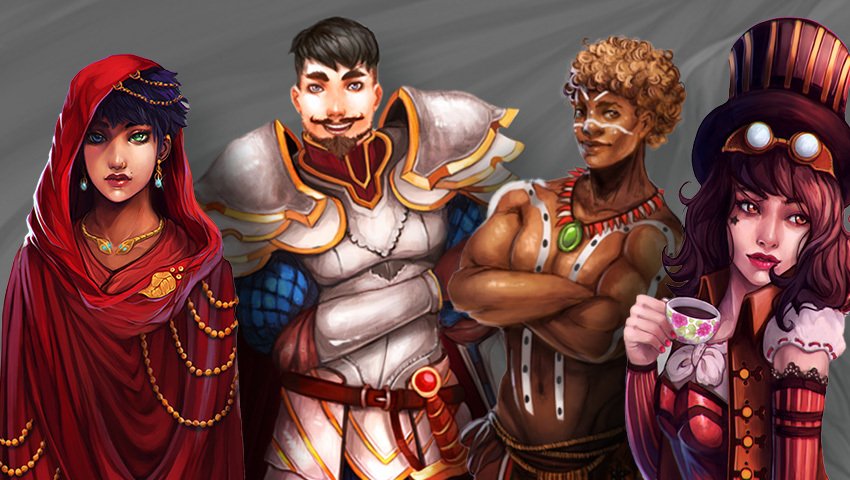 It was a browser game, in which the player took the role of a medieval landowner, but you won't find much of it anymore. The market verified this idea, and the game died, while I stayed at TSG.
Ale Folwark was followed by other projects like Space Defence, Let's Farm or Jungle Wars. We also had some unusual games like Pet Roulette. The game did not have much success but creating it was really fun. On one hand, it was a return to kids' illustrations, on the other hand, I learned a few new techniques.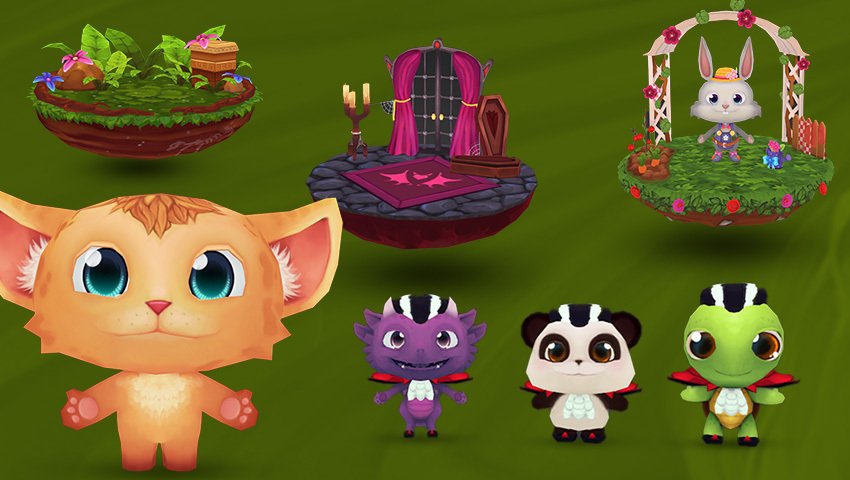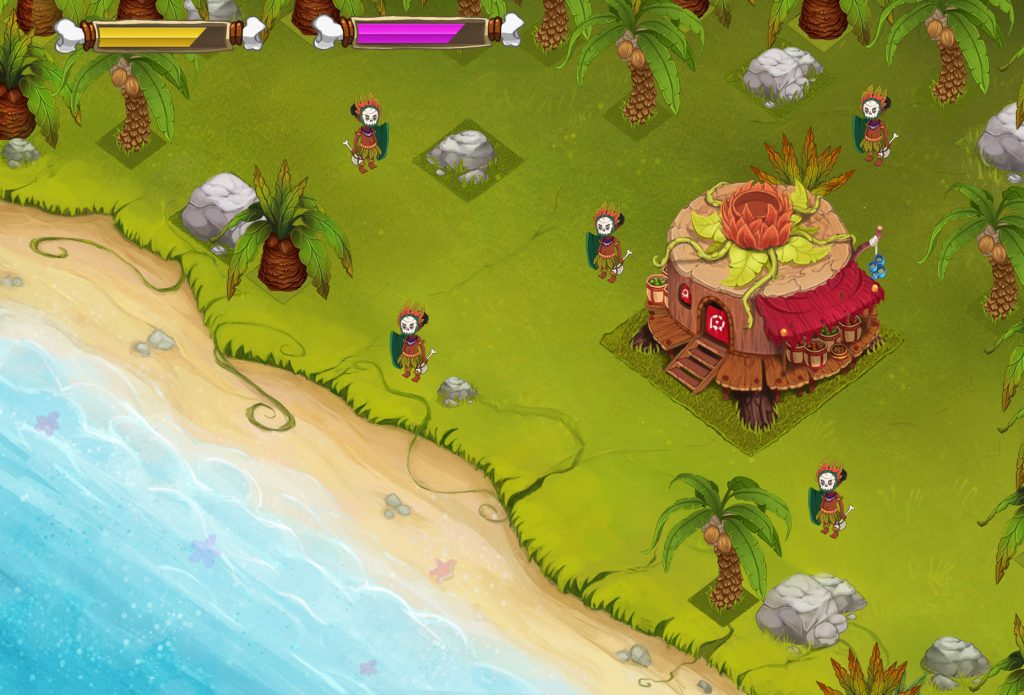 Ten Square Games has a large portfolio of games, but the one that was most interesting for me and found a special place in my heart is Fishing Clash.
I was lucky enough to have been working on our biggest hit right from the start. While it may not sound fascinating, I started this project as a 3D Artist creating fish. What you might not know from the outside looking in is the enormous attention to detail. We always made sure that our fish were as realistic as possible. And rightfully so, because our players pay attention to that. They launch the game to relax, and they want their world to be perfect down to the smallest detail, which is proven by the fact that a player once told us that one of our fish has a mouth that doesn't look quite right. The difference was marginal, but it made me realize that our players appreciate how much work we put into creating our virtual fish.
Knowing that we're doing something that impacts their enjoyment of the game is important and brings a lot of motivation. I spent over 4 years in Fishing Clash and I learned a lot in that time, eventually becoming the team's Art Lead.
Looking back, I see how valuable working on all these different projects was for me as an artist. Working on new projects forces you to adapt to a given art style, which changes basically in every game. That in turn requires constant experimentation and skill tuning. When you work on your skills and are open to new challenges, you open doors that you previously never even knew about. Not everyone likes changes, but they are what allows us to learn something new while avoiding monotony and boredom.
From fisheries to fish
We've had some time to reminisce, but now it's time to get to the nitty-gritty. What does the process of creating various elements in games I work on look like? Let's start with the fact that depending on the project, creating assets can differ. Each project has its own process and style upon which the game is built. I'll once again use the process of creating fish in Fishing Clash as an example. Surprising, I know.
The lifecycle of a digital fish starts with a Game Designer planning a new fishery for our players. When creating a concept of a given location, we check what fish live in a given place and environment. We research our locations exactly, even going as far as using Google Maps for reference. That's when we decided which locations will be in the game. We try to be as detailed and exact as possible while doing this because as I said earlier, our players really pay attention to those details.
We start our work on a given fish by modelling it. Fishing Clash has several hundred fish species, so we always check whether a similar model exists and if it does, we use it again to save on production time. If the fish is one-of-a-kind, we model it from scratch in 3DsMax or Blender. When the model is ready, we accept it and send it to the person responsible for texturing it. Afterwards, we animate it. All these processes can be done by one person. In Fishing Clash, each person knows all these processes so that they can create a fish from start to finish. We have a proven and fine-tuned process for the game, making assets fast and easy.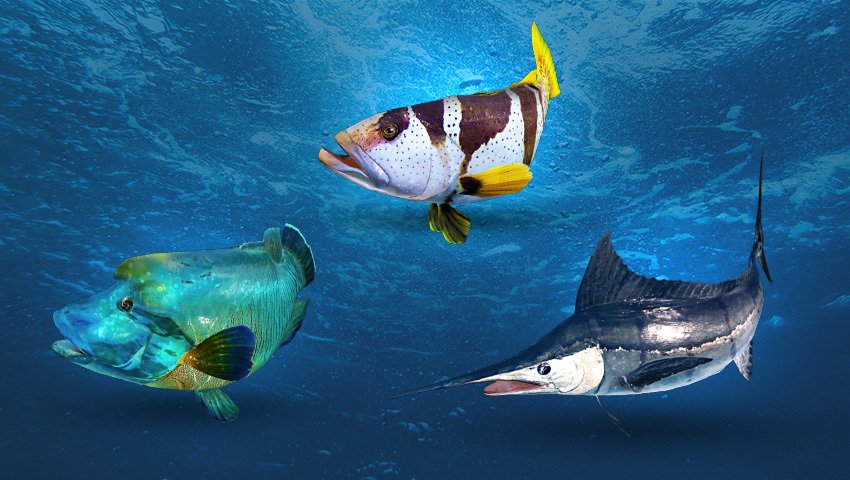 This is different for new games that are only starting off like Undead Clash, which I also had the pleasure of working on. In this case, after the Game Designers decide on a location and opponents, we start creating a detailed concept, from which we create a high polygon (High Poly) model. We then create a retopology to get a Low Poly model. We then bake the information (so-called Maps) from the High Poly to the Low Poly model, texture it in Substance Painter and leave it to the animator. Once ready, we insert the character into the game engine.
Simple? It may seem so, but working on a single model in Undead Clash from scratch to a game asset can take up to 4-6 weeks. As I've mentioned before, we're very precise.
Tools
We've been over the process, but it would be impossible without the right tools. That's why we'll take a little stop here to talk about how our technologies and processes change depending on project.
For Undead Clash, our pipeline is close to the one used in Triple-A games, so despite this being a mobile game, we use similar software. It's usually Zbrush for sculpting and later, depending on your own preferences, we choose Blender/Max/Maya for retopology, or a completely separate software like TopoGun or 3DCoat.
For map baking, we're using SubstancePainter/Marmoset/xNormal, Substance Painter, Designer and 3DCoat for texturing. Finally, we animate in Maya or Blender.
We try to make sure that software requirements within a project are the same for the entire team. It's important because some programs don't cooperate with each other, and it may be hard for them to work on common files. We avoid file migration problems, and issues with incompatibility.
Not just work
When your position has the word "artist" in it, it becomes difficult to split your hobby from a job. Let's be honest though, I don't make fish, fish roulettes or zombies. What am I doing then? I have my little hobby. During the pandemic, with going out hardly an option, I started painting Warhammer figurines. My brother did so when I was little, so I wanted to try my hand at it. Two years in, you can see the effects below..
Is this a road for you?
If after reading this, you feel that working as an artist in gaming, that's great, but remember a few important things:
New technologies show up in gaming all the time. That's why constantly learning new skills is crucial. That means part of my free time is spent learning. I used to work in 2D, and that's when I learned how to sculpt, texture and model. Now I mostly work in realistic 3D, which is why in my free time, I focus on stylized characters and drawing.
Gaming is one of the most dynamic industries. My journey shows that even while working in a single company, you can work on tens of different projects. To enjoy your job, you have to be open to new projects, and always ready to change.
You don't have to love every project you work on, but you have to give everything. Players appreciate art style and details. Working as an artist is a key to a game's success.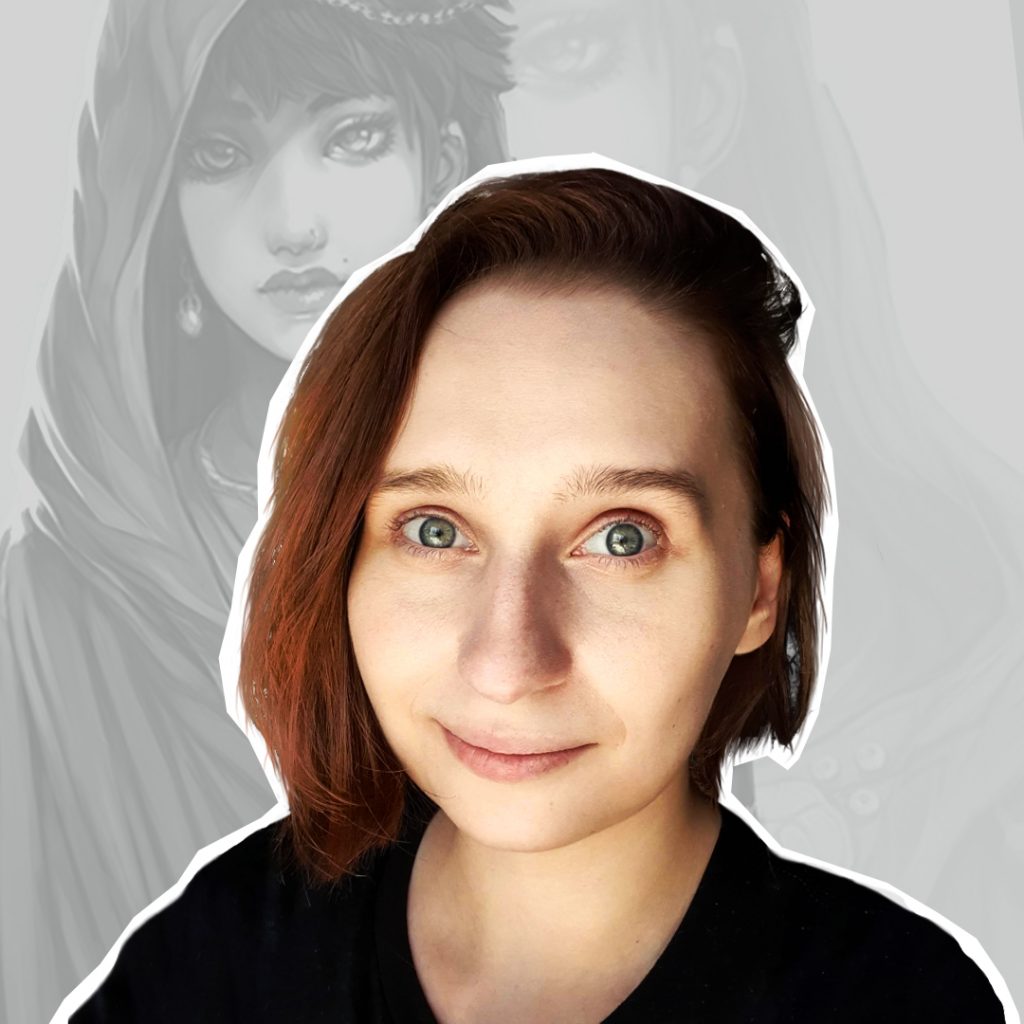 Alicja Skałacka – Art Lead. Working at Ten Square Games for almost 10 years. She's always loved drawing, and she was pushed to become a professional artist by her love for manga and anime, which she started drawing in middle school. Before working in the gaming industry, she was a freelancer illustrating children's books. At Ten Square Games, she's worked on projects such as Let's Farm, Jungle Wars and Space Defense. Her biggest achievements came with Fishing Clash, where she worked from the start and had an enormous impact on creating the sea of fish, which you can find in-game to this day. Throughout her TSG journey, she's also worked on Undead Clash, and is currently tasked with creating art for Airline Commander.
Don't forget to check her ArtStation profile!