Ten Square Games was founded back in 2011 and the passing 10 years were an amazing journey from ten square meter room to an international company hiring 500 experts in 5 studios! Read the article about our history that appeared in Business Insider on 30th of September 2021.
This year, on 21 October to be exact, Ten Square Games SA, a Wrocław-born mobile game producer, will be celebrating its tenth anniversary. Their flagship title, Fishing Clash, is played by millions of people around the world, including China, where TSG has just received a publishing license. With a capitalization of almost PLN 4 billion, the company is growing at an unprecedented rate. TSG is already present in four countries and employs almost 500 people.
The Warsaw Stock Exchange was only a springboard for Ten Square Games, which allowed it to take on the world. Seeing how fast the company was growing, the management decided to adopt a completely new strategy. The basic premise is the company's rapid growth through constant expansion of its game portfolio and team expertise.
If someone had said ten years ago that a Wrocław start-up would get to where it is today, we would most likely accuse them of being fantasy prone. However, we would have had to retract our words, as the milestones set by Ten Square Games are clear evidence that we are dealing with a diamond of a company. Even if a decade ago, it was still a diamond in the rough. But let's start at the beginning.
During the financial crisis initiated by the collapse of Lehman Brothers, setting up a new company was fraught with risk. Moreover, there was the issue of products, namely browser games. In 2011, smartphones were just entering the market, so the Internet was mostly accessed using desktops. Simple games offering micro-payments were cutting-edge, while the top players in the gaming market were cutting expenses rather than working on new projects.
He who doesn't take risks, never drinks champagne.
In October 2011, two young and ambitious colleagues decided to open a small game development studio called Ten Square Games. Despite appearances, Maciej Popowicz and Arkadiusz Pernal knew full well what they were doing. They are both creators of the Polish answer to Facebook, i.e. a portal known as Nasza-klasa.pl and later NK.pl. Back then, these were its golden days. The portal enabled users to find their old friends and rekindle family ties. As visitors to Nasza Klasa were also eager to use its additional features, such as games, this gave developers access to data on player behavior and became the stimulus for the creation of Ten Square Games.
Its founders knew exactly what to do with such groundwork. They quickly came to the conclusion that people prefer convenient entertainment – the game should not be complicated but should always be available. It should provide players with a rapid progression, encouraging them to return to the game more willingly. In that period, a farming simulator called FarmVille was incredibly popular on Facebook. Following this lead, TSG founders developed a fishing simulator, Let's Fish, noting the extreme popularity of angling at that point in time. They turned up trumps, as within two years that game brought enough profits to allow them to start planning new projects.
Let's Fish began to slowly conquer the free to play game market. However, it has to be said that there were some mistakes made along the way. Riding on the wave of their success, they quickly developed farming and mushrooming simulators. Why was this a mistake? Both games were not what players expected – the market leader in farm games, FarmVille, had a very loyal user base that was not interested in a new production of this type. On the other hand, mushroom foraging is popular mostly in countries of the former Soviet Union, while in some countries, for example, Germany, this activity is forbidden by law. The world has not come to know the Polish national hobby.
The Ten Square Games team decided to learn from their mistakes and immediately started thinking of methods to recoup their losses. They made an excellent decision by opening a "Games Factory" with a simple goal: developing many titles which earn money by displaying adverts. And that's exactly what happened.
From the lakeside to a trading floor
In 2016, the TSG team started considering its next steps. Let's Fish transformed into a worldwide hit – the game became known to users of Facebook, the Russian VKontakt and many other social networking sites. It also got its own website and mobile version. The revenues from Let's Fish were large enough for the TSG team to start thinking about the game's sequel. A year of laborious work resulted in a completely new fishing game. Fishing Clash entered the market in 2017. This product was also a success because it added an element of competition between players, which they found quite enticing.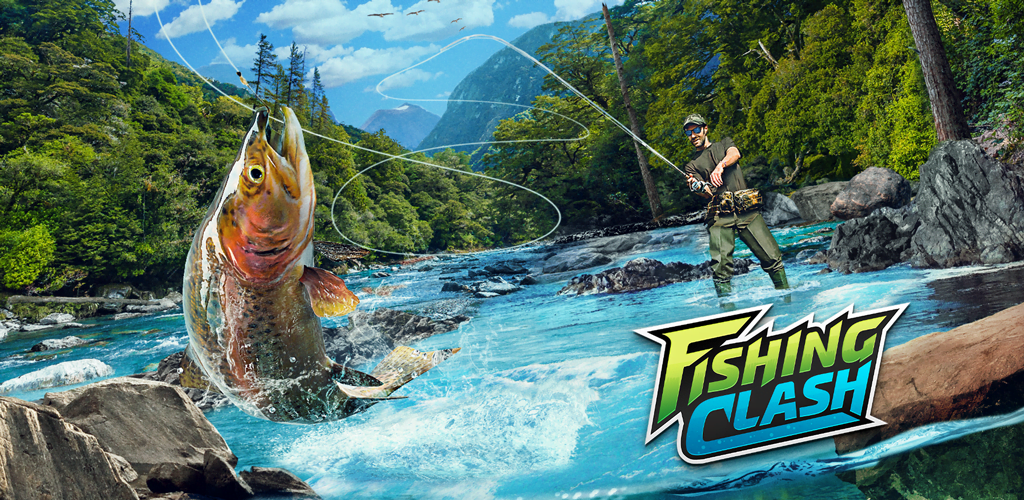 Thanks to the game's success, TSG was able to consider developing on a genuinely impressive scale. One year from the Fishing Clash launch, in May, the company made a debut on the Warsaw Stock Exchange. The company became listed debt-free and showing a considerable profit to boot, without having to seek additional capital. The board could not have dreamed of more advantageous circumstances. Three years later, the company is referred to as one of the three gaming industry leaders on the Warsaw Stock Exchange. Not surprisingly, in a recent announcement, the company said it had begun reviewing strategic options, that is, considering opportunities affecting its further long-term growth, including the opportunity to acquire an industry or financial investor.
All roads lead to… Verona
The Warsaw Stock Exchange was only a springboard for Ten Square Games, which allowed it to take on the world. Seeing how fast the company was growing, the management decided to adopt a completely new strategy. The basic premise is the company's rapid growth through the constant expansion of its game portfolio and team expertise. One way of achieving this is by opening new offices in European cities in pursuit of international talent as well as acquiring successful local and international studios. The best example of this strategy is this year's acquisition of the Italian company Rortos, the market leader in mobile flight simulators.
By consistently following the chosen path, TSG can today call itself a truly international company. Apart from Wrocław and Warsaw, it also has its offices in Berlin, Bucharest and Verona. The second pillar of the company's strategy is organic growth based on strong titles gaining international attention. Just like Fishing Clash, which received a publishing license in China as a tenth-anniversary present. This is an outstanding achievement, as it provides Ten Square Games with access to the largest mobile gaming market in the world. The company's dynamic growth is a reflection of the TSG's team courage, which has not slowed down in spite of the new pandemic reality. Despite the need to work remotely, the entire team had a lot on its plate
TSG dreams on
While the gaming market today isn't the same as it was a decade ago, Ten Square Games' story provides excellent material for a movie or book about how TSG grew from a one-room company to setting the direction of the gamedev market in Europe. Although it is difficult to predict where the company will be in the next 10 years, we now know for sure that Ten Square Games has already earned its well-deserved place in the history of the Polish mobile games market. It all started with dreams of success shared by a group of passionate gamers, many of whom have been with the company since its humble beginnings. And while they may be seen as serious people from a business perspective, published accounts of company life confirm that they still enjoy what they do and allow their dreams to set new goals.