A recruitment team is the face of every company. They are your first point of contact when you decide to join Ten Square Games, and they are the ones that will help you decide if this is the place for you. Meanwhile, it is due to their hard work that our exponential growth is possible. In November, we exceeded another milestone by reaching 500 employees. This is quite extraordinary, considering that there were only 300 of us in October 2020. This means that our recruitment team found and hired over 200 people in just a year. What is more impressive is that it was all done remotely. Want to find out how our recruitment team operates and who they are? Let's do it!
The Lead of Recruitment at Ten Square Games is Diana Kruczkowska-Uszycka, a fun and energetic, very energetic person (yes, we had to say it twice), with the strength to handle not only her workload but also the team of 11 recruiters working across 4 game studios in 4 different cities. We decided to ask Diana a few questions about her and her team's work.
What do you value the most about working in recruitment in the game dev industry?
Diana: I might sound cliche, but I have to say the people. On the one hand, regardless of whether they are seniors or juniors, the candidates are very laid back and love to talk about their work, what they do, and why they love it. On the other hand, the hiring managers who value our work are enthusiastic about the newly recruited experts, probably even more than we are in the recruitment team.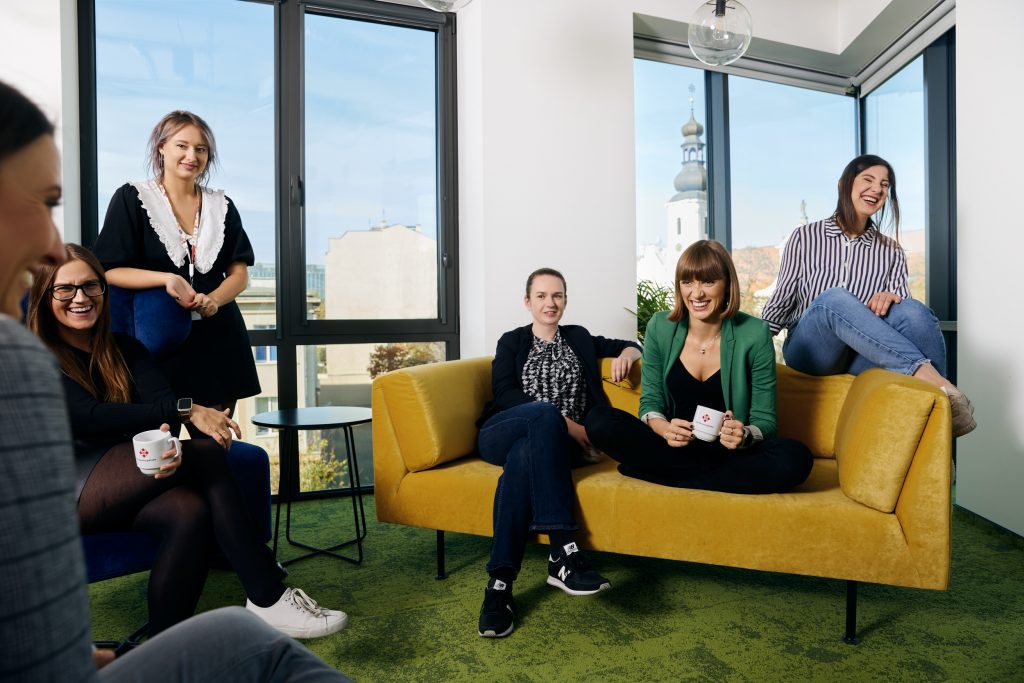 What are the biggest challenges you face in the recruitment team every day?
Diana: Currently, the biggest challenge is finding the right experts that will allow us to keep the current pace of growth at this time of the fast scaling of the business. There are many open positions, which means that the recruitment team also had to double in size in the last few months. Yet, we still have our hands full.
So on one side, we have the growth and expansion, while on the other hand, our recruitment process is focused on quality. We aim to deliver the best candidate experience possible, and during the recruitment process, we introduce the candidate to our culture at Ten Square Games. Most of the candidates we are looking for are seniors, preferably with experience in game development, ideally in mobile. That makes our job that much more challenging. It's all about finding people with such specific competencies and making sure they fit into our company and our values. That creates a lot of challenges too.
What do you value the most about your team?
Diana: Above all, their engagement – I have never worked with a team more involved in their work. For their independence and team spirit. We all have the same goal that we share – we hire only the best of the best.
Teamwork is another value that I highly appreciate. I know I can count on my team even when the workload is heavy. When there is the need to take over tasks from someone, we can handle it because we have the same goal in mind. Getting stuff done!
Last but not least, I appreciate the sense of humor that we all share. Michał Zontek's memes that circulate our slack are just one example.
We all love Ten Square Games, that is something that we have in common, not only in the recruitment team but in the whole company. That helps us keep up with all that is going on here and the pace of things.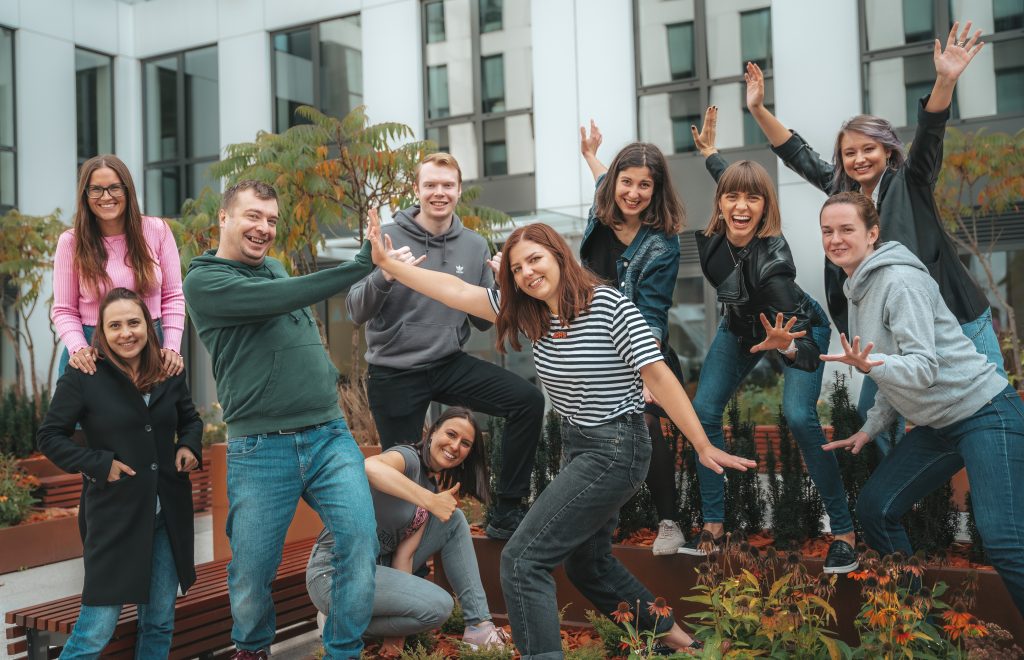 What distinguishes the recruitment team in Ten Square games?
Diana: Our team comprises recruiters and the search force that focuses mainly on direct search. Our search force has some very experienced senior recruiters that love their job and know exactly how to reach the most valuable candidates. Because the team is very accomplished, there are plenty of people to learn from, share knowledge and best practices.
Why should I join Ten Square Games? Why should I take on game dev?
Diana: Because this is a company that lives games and everybody that works here (not only the recruitment team) is full of passion. That passion leads to 100% engagement in all that we do. No matter if it's the product team, back office or marketing. Junior designer or our CEO Maciej – we all want to do the best job we can. To do that, we need freedom, so you can expect that no one will tell you how to do your job. That means that coming to Ten Square Games, you will have a big impact on the business, but at the same time, you need a lot of responsibility in yourself.
This is not a corporation! Even though we are growing fast, we have kept our startup culture intact.
Don't believe me? Apply and find out for yourself 🙂