A few weeks ago, we sat down with Chanaka da Silva and Miloš Doroški, two Senior Game Designers, to talk about what Game Design is really all about and ask them some questions about the nature of their job.

Who is a game designer?

Chanaka De Silva, Senior Game Designer: We, game designers, are problem solvers. The goal of our work is to make the game a long-lasting product that keeps our players entertained for years to come, so our job is to find ways of making the product fresh and exciting and making sure to adjust its balance as we go through its life cycle. That particular balance is between player needs and business needs.
Miloš Doroški, Senior Game Designer: First and foremost, a game designer has to know the game and play it every day to understand the gameplay, know the entire system and all the features, and learn how to look at the game from the player's perspective. In this career path, thinking player-first is crucial. Only then can you understand what you should create to keep the players engaged.

The second rule is the holistic approach and ability to look at the game from different angles. As mentioned, players' perspective, but also business perspective, development of the product, and especially social aspects and social competition. Together with producers and product managers, we try to look into the future and envision where we want to be in a few months or a year and then, based on data, try and foresee what needs to happen to achieve our goals.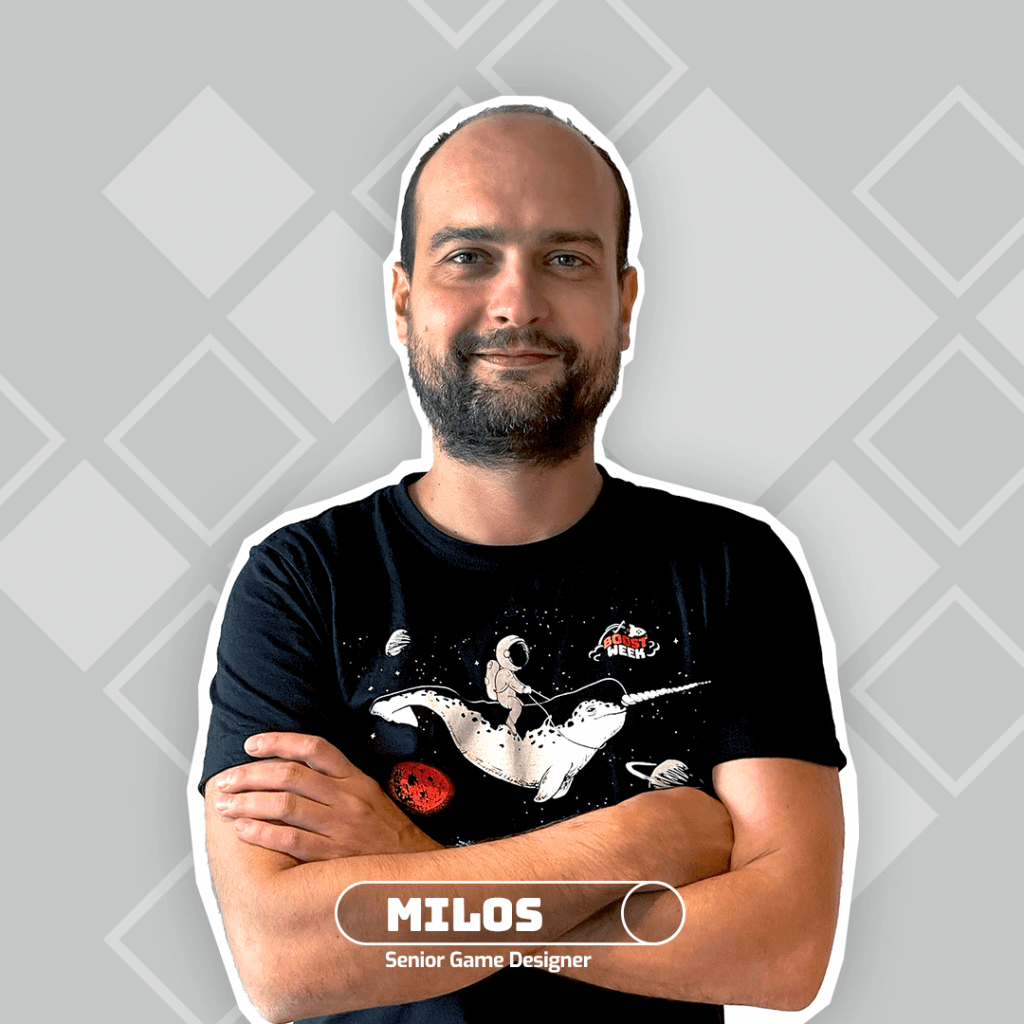 Communication is king
A typical day in the life of a game designer starts pretty casually with a team standup. Still, as Miloš explains, game designers work simultaneously on different features that are in various phases of development, and they are often needed during production for questions.
What's the most important thing in your work?
Miloš: The most important thing in our daily work is communication, being open and with an attitude that there are no stupid questions because, actually, every question can make the idea better.
Chan: Communication is definitely crucial. We use different kinds of mediums, documents, presentations, references, basically, whatever helps to explain the idea of what we need to do, working with the team throughout the entire process.
Killing your darlings
What does the design process look like?
Chan: Our process begins as an idea generated by opportunities in the product or weaknesses (In both cases, it's essential to validate via data and resources to ensure those are actual opportunities and weaknesses) in the product. Finding opportunities/weaknesses can come from many different parties; it can be from designers or any member of the team, as well as our players themselves. It may concern balance, new features, or something that our players require, and we usually start with research and validation.
Miloš: When we spot such a need or possibility for improvement, we can start working on ideas, and this means picturing how, let's say, a new feature would work exactly, how it will impact the product, and how it will be perceived over time. With such preparation, we can present our idea to the product owner.

Chan: Intuition and experience help us to filter our ideas and narrow down the solutions we can apply to our productions, but the final decisions are made based on data, so when we come up with ideas, we talk with the Customer Insights Team and Business Intelligence to validate them because what we do, until verified, are only assumptions and hypotheses.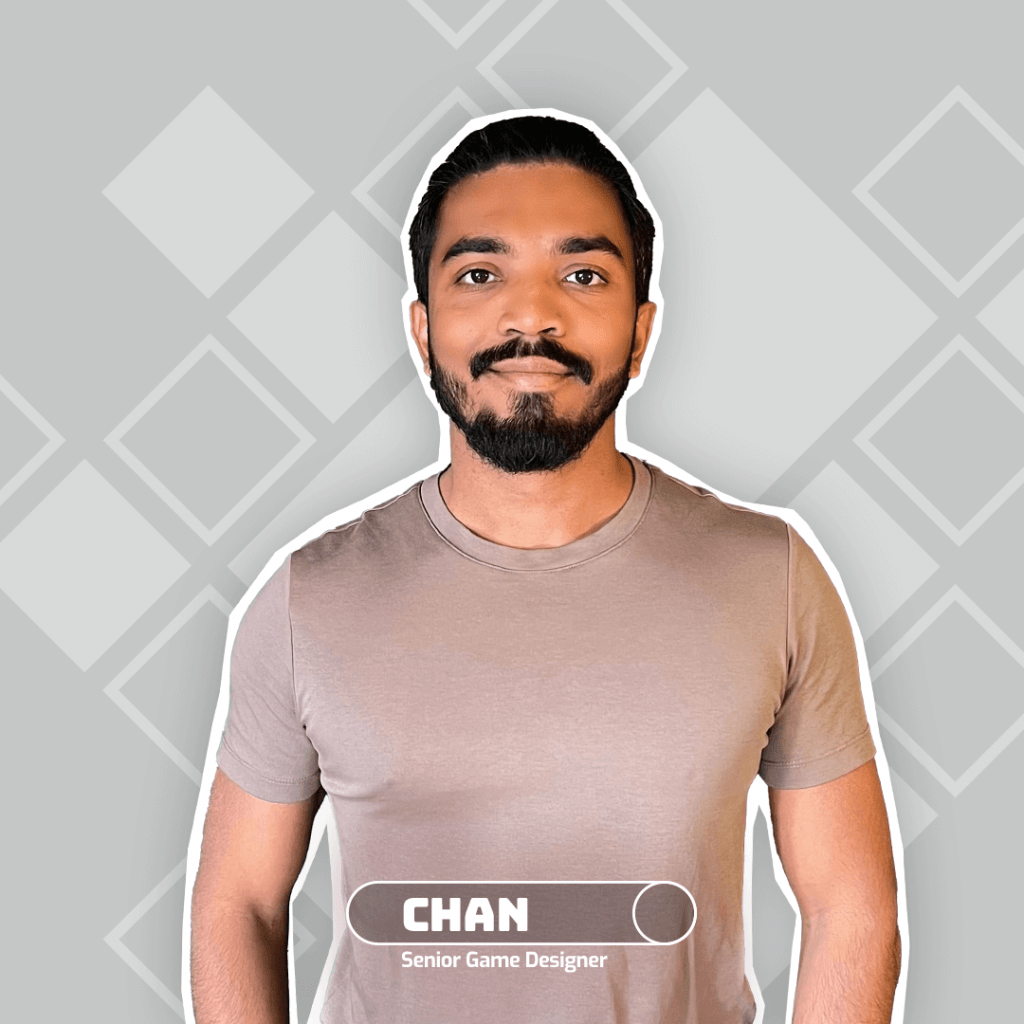 If the Idea is accepted, then designers build upon it, and if not? Well, then, they have to let go of the idea. Is it hard?
Miloš: It is natural sometimes to feel a bit down when your idea gets rejected. But as designers, we have to remember we are not building this product not for ourselves but for our players. It was much harder initially, but as you grow, you'll realize it's a natural part of our work as designers. Rejection can also happen once it's introduced to the players; this is also something we designers have to prepare ourselves for. Sometimes we can improve through iterations, but there are cases where you have to "kill your baby" for the greater good. One of the most important lessons I've learned was to "Learn to fail faster." In a basic sense, it's essential to let go sooner than wasting a lot of time and resources trying to keep hold of a design idea that is not working.
Chan: With my experience, now not that much, but as a junior, I was much more affected if my ideas got rejected. But let's clarify that they were usually rejected because they weren't thought through or didn't fit the situation. A critical aspect of game designers' work is accepting that failure is part of the job. What's more – the more you fail, the more you grow, and as hard as it is – you have to kill your darlings.
Mobile Gaming, at the end of the day, is a business, so I would advise younger designers: don't take rejection personally. You won't get what you envision all the time, but you always have to hope and strive for perfection.
The challenges
What are the biggest challenges a game designer faces?
Miloš: As a game designer, one also needs to be open to changes because the industry is changing every day. You never know what new idea the competition will come up with or what players will love or hate. The critical thing is to be adaptable, look into the market, play games and see where the landscape is heading to be aware of what happens around you.
Chan: The biggest challenge is understanding our players. Players are different from one another; they have other preferences and different expectations/needs from our game. So the first thing each game designer has to understand is that there is no universal feature/solution that will make all players happy at the same time. We have to ask ourselves a question, which group of our players do we address with the feature/solution? Also, the game industry, especially the F2P industry, is evolving fast, so as designers, we need to be agile in response to these changes. For example, the pandemic changed players' behavior, and now it's shifting again since the pandemic has become less impactful in day-to-day life. We must be aware of these shifting behaviors to create extraordinary experiences.
Miloš: It is good to clash your perspective with others. Discussing ideas and disagreeing your opinions with others is very important, especially in a creative environment. If you walk into the room, present your vision, and everyone agrees, I guarantee that you won't have a good outcome.
What's the best part of this job?
Miloš: It is a beautiful thing to work with the team when you see your idea materialize and someone is interacting with it; it is a fantastic feeling.
Chan: Seeing your idea going from paper into the product and when it brings the result you were expecting is the best part of my work. But it's not an individual effort. There is a lot of teamwork behind it, and that's what adds the majority of fun to our work.